All laser printers have varying GSM limitations set by manufacturers to optimise the quality of your prints and also extend the life of your printer. GSM, in short, "grams per square metre" is the weight or thickness of your paper or print media. Starting from the standard 70 to 90gsm paper to business cardstock 400gsm and over. A higher GSM number means thicker and heavier paper.
Using The Correct GSM Paper
Paper weights go as low as 40gsm for tracing paper and the optimum for most laser printers is 80gsm general-purpose printing paper. General users don't worry about GSM limitations as they mostly print standard documents using the 80gsm reams of paper, which is recommended.
Using the recommended paper weight has a good impact on a printer and quality of the final print job. The effects of not doing so range from bad quality prints to printer damage. High on the list of issues is "paper jam", which then evolves into multiple other issues with varying error codes and messages on your printer. Below are some examples of the maximum GSM recommended for the most common printing scenarios.
74gsm to 90gsm – This is the basic standard office paper, used in your laser printers.
100gsm to 120gsm – This is stationary paper used for standard letterheads, complimentary slips.
130 to 170gsm – Mostly used for leaflets, posters, single-sided flyers, and brochures.
175 to 200gsm – Quality paper with a card feel. For welcome pack covers, front & back flyers, and posters.
250 to 300gsm – High gsm quality card for basic crafting, hobbyist photography, book covers.
350 to 400gsm – Perfect weight for photography, business cards, invitations, and commercial flyers.
400gsm and over – Very durable and good quality card for serious crafters or artists.
*Most laser printers have a maximum of 220gsm limit
How To Check Maximum GSM Of Your Printer
Laser printers are very versatile machines, capable of printing on a range of paper and media types. Knowing your printer's GSM limits will make printing easy and trouble free. The best and easiest way to determine your printers maximum GSM is through the printer PDF specification sheet which is always available on each printer page on our website.
You will also find this information from the user guide and other documentation delivered in box with your new printer. Alternatively, if you are unsure, please contact our ever helpful sales team, by phone, email or live chat and they'll be happy to give you this information.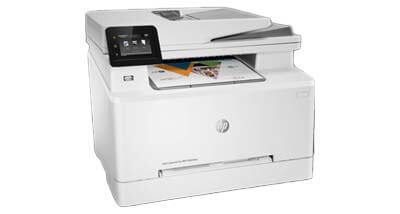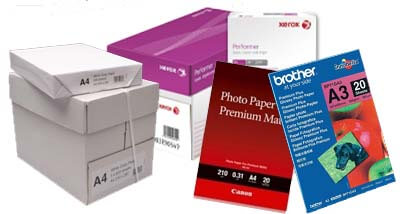 At Printerbase, we stock a wide range of paper to suit all printers, projects and print jobs with a wide variety of paper weights and types, from drafts through to fine art. See our full range of paper.
Need Help or More Information ?
If you need any further help or more information, reach out to us by leaving a comment below or through one of the many ways on our Contact Us page.
Alternatively you can contact us by Phone on 0161 308 5800 or by Live Chat on our main Website Monday to Friday and our team will be happy to help or answer with any questions you might have.
You can also find all the various ways to connect with Us at the bottom of this page. Please share this post if you found it helpful.