Have you ever tried to print a document only to discover that your printer is unresponsive or consistently unreliable? Although it is a frequent problem, many users can usually resolve it without much difficulty. In this post, we'll look at multiple causes of the "Printer Offline" message and give you some advice on how to bring it back online.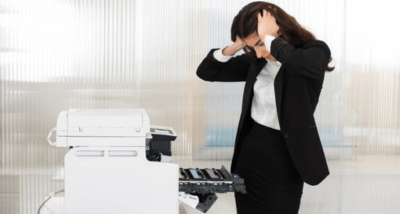 What Does "Printer Offline" Mean?
A "Printer Offline" message means that the printer is not currently connected or communicating with the computer or network that it is supposed to be connected to. Your printer will not be able to print while this message is showing.
Reasons A Printer Goes Offline: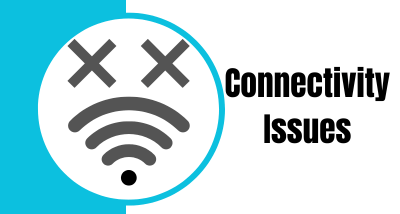 Connectivity Issues
One of the most frequent causes of a "Printer Offline" error is connectivity issues. If the printer is not correctly linked to the computer or network, this will take place. It's possible that your printer's Wi-Fi or Bluetooth connection is having trouble connecting because of a weak signal, interference from other devices, or issues with your router.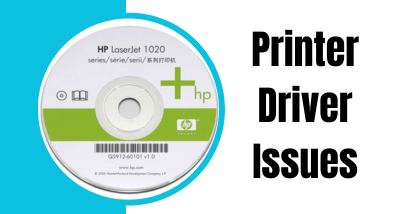 Driver Issues
Outdated or corrupt printer drivers can cause printers to go offline. Drivers are software programs that enable the printer to communicate with the computer. When the driver is outdated or corrupted, it can lead to communication errors between the printer and the computer, which can cause the printer to go offline.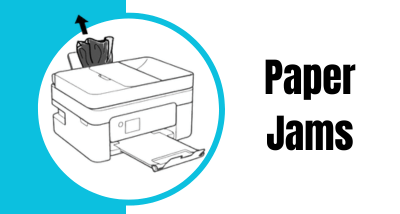 Paper Jams
When a paper jam occurs, the printer automatically stops printing to prevent any further damage to the printer. The printer may display an error message indicating the location of the paper jam. If there is a paper jam in your printer, it may go offline until the issue is resolved.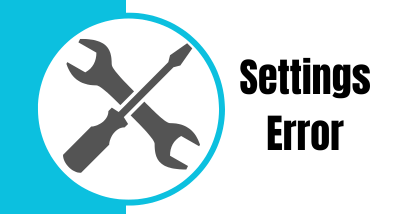 A Settings Error
If the printer is not the default printing device and it has not been selected for the print job, this message may appear. Other reasons your printer is offline may include firmware issues, low ink or toner, incompatible print settings (e.g. paper size), blocked print head, and security settings.
How To Get Your Printer Back Online: Step-By-Step Guide
These are some of the most common reasons why your laser or inkjet printer may show offline, now let's take a look at what you can do to get it online again.
Check The Printer, The Cables Or Connectivity
First, where is the message coming from? If the "Printer offline" error message is showing on your printer, there is power being supplied to it.
Next, check the connection of your printer. Is it properly connected to your WiFi or Network? If WiFi, check it's connected to the correct address and the signal is strong enough. You could also connect the Printer to the Computer via USB, to see if that resolves the issue. If so, the Wireless connection will be the issue.
Restart Your Printer
Sometimes all you need to do is restart the printer. Turn it off, wait a few seconds and turn it back on. This causes a reboot to clear any temporary system glitches.
Remove All Pending Print Jobs
Pending print jobs could be blocking your printer from going online. To clear the print queue, go to the "Devices and Printers" menu in your computer's control panel and cancel any pending print jobs.
Clear Paper Jam
There could be a paper jam, which could prevent your printer from going online. Check your printer's paper tray and see if it needs clearing.
Update Your Drivers
Update the printer drivers. Drivers can become outdated over time. Updating these from the manufacturer's website is simple and free. This is the most common cause of a "Printer offline" message.
Remove And Reinstall Printer
If all else fails, reinstall the printer. Go to the "Device and Printers" menu in your computer's control panel, right-click on your printer, and select "Remove Device" Finally, reinstall the printer and see if that resolves the issue.
Manufacturer Support
You should be able to get your printer online by using these procedures. But if you still experience problems, get in touch with the printer manufacturer's support teams or consult one of our printer specialists for additional guidance. You can contact the technical support groups from various printer manufacturers: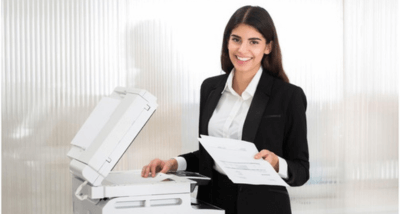 Here are some handy tips to prevent future "Printer Offline" messages.
Keep your printer drivers up to date
Regularly update the firmware using the manufacturer's website
If there is no stable WiFi available, connect the printer via USB.
Regularly check for paper jams or any mechanical issues
HP printers appear offline for various reasons. This can be due to an outdated driver, a connection issue, or an issue with the settings. Please try the troubleshooting steps in this article to resolve the issue. Further information can be found here
Epson printers also appear offline for multiple reasons, troubleshooting is possible by following the steps above. If the printer keeps appearing offline, then it might be a driver issue. You can download the driver for your printer from the Epson Support Website
The "Printer Offline" message can appear on Brother printers. Hopefully, this article will help fix the issue. However, for driver-related issues, you can download or update the printer driver from the Brother Support Website
Need Help or More Information ?
If you need any further help or more information, reach out to us by leaving a comment below or through one of the many ways on our Contact Us page. Alternatively you can contact us by Phone on 0161 308 5800 or by Live Chat on our main Website Monday to Friday and our team will be happy to help or answer with any questions you might have. You can also find all the various ways to connect with Us at the bottom of this page. Please share this post if you found it helpful.