By now, the majority of us are familiar with 3D printing technology, and the remarkable possibilities that it prises. However, one of the most recent scientific advancements is truly astounding, and one that could revolutionise regenerative medicine forever.
Scientists and Doctors are currently working alongside each other in a bid to 3D print living body parts. According to professionals, there is now hope that we may be able to recreate exact copies of various body parts, and use them to repair bodily defects and injuries.
3D printing has become quite commonly used by the health sector, but I think it's safe to say that none of us could have even anticipated such incredible developments.
Originally published by Nature Biotechnology, these regenerative advancements present a hope that we may be able to recreate living body parts using human cell tissue.
The ITOP (integrated tissue-organ printer) is capable of fabricating stable, human-scale constructs of any shape, which could eventually be used to heal various defects of the human anatomy.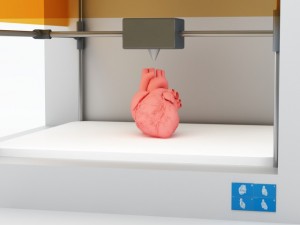 Tested on a number of different forms, the ITOP has successfully replicated ears, jaws and more. By placing human cells in a specific pattern, experts believe that the notion of actually utilising such components is completely possible.
In order to work, the ITOP uses a water-based gel containing cells to encourage growth, and a bio-degradable plastic that provides structure.
So far, the technology appears to have been successful. When implanted into animals, the plastic in the structures eventually broke down as natural proteins were produced.
Lead researcher, Professor Anthony Atala, is now confident that these tissues could now be printed on a human scale.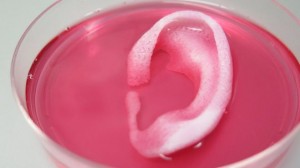 As scientists and doctors test durability, the world waits in anticipation. Eventually, doctors hope that they will be able to print directly into a patient, but there is still plenty of research that must be done first.
How exciting. Another 3D printing phenomenon to add to the ever-growing list. For more on 3D printing, make sure you check out our YouTube Channel, where there are loads of cool videos to watch.