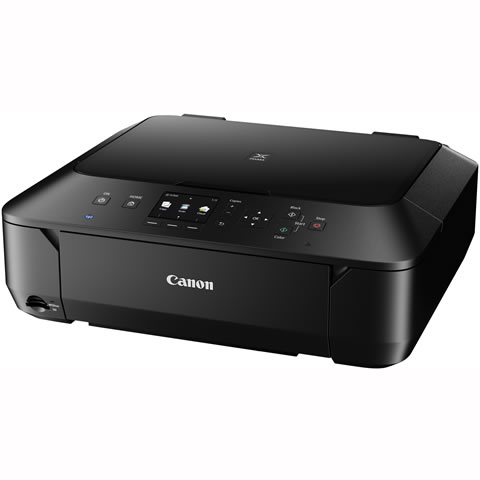 Macworld have put together a very informative group test on colour printers below the £200 mark – showing that you really don't have to spend a fortune when it comes to getting quality prints.
One machine they've focused on is the Canon PIXMA MG6450 Multifunction Printer – and it seems to have impressed, particularly when it comes to printing photos at home.
Macworld have taken a closer look at the way the ink cartridges are set up, explaining that "like many of Canon's printers, the MG6450 uses five separate coloured ink cartridges, with standard cyan, magenta, yellow and black inks used for colour printing, and a special pigmented black ink devoted to mono text printing", with the system producing "very good results".
They go on to discuss the print results, saying that the Canon device gives you "high-quality text and colour output", as well as "competitive costs for colour printing" – which is exactly what you need if you're regularly printing photos at home.
It's not just the print quality that's impressed, either: "Canon squeezes a good range of features into the printer, too. As well as its 4800x1200dpi printing, the MG6450 also includes a 1200x240dpi scanner and copier. It provides both USB and wifi connections, and supports Apple's AirPrint so that you can print directly from iOS devices. The small LCD control panel also includes a number of built-in apps that allow you to log into Facebook and other services so that you can print photos that you have stored online."
Overall, Macworld sees the MG6450 as "a good option for people who just need to print occasional high-quality colour or photo documents" – and we'd have to agree, as the print quality is something we really like on this machine.
Get the Canon PIXMA MG6450 Multifuntion Inkjet Printer HERE!