Football fever has officially taken over, and there's no better way to kick everything off in style than to invest in a brand new machine from Xerox.
With the euros well underway, great team players are more important than ever. And thanks to Xerox, you won't just find them on the pitch.
Right now, we've got tons of special offers for you to take advantage of, on some of your best-loved Xerox machines. From cashback to money off and lifetime warranties, with Xerox, that essential winning goal is always guaranteed.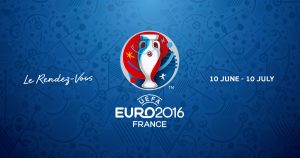 These machines are just like those all-time football legends –  consistent, dependable and completely fantastic. And we've squeezed them all into this post…
8580DN
With the Xerox 8580DN, you can save up to 70% on print costs thanks to a low total cost of ownership. That doesn't mean compromising on quality, though. Like all great team players, quality is everything. This printer from Xerox boasts exceptional print quality with Xerox Solid Ink technology, and automatic two-sided printing reduces waste and print costs. A certified champion in the printing world.
6600N
Packed with valuable features and capable of impressive speeds, you're bound to score with the Xerox Phaser 6600N. Saving energy is essential on the pitch, and it's highly regarded when it comes to printing, too. Thanks to automatic double-sided printing, reducing waste and lowering your print costs is easy. This printer also boasts high resolution output and multiple connectivity options. What more could you want?
6500DN
Like any great team player, the 6500DN is always thinking of innovative ways to deliver a top performance. And with eco-efficient 'Run Black' feature, this printer does exactly that. This ecological setting allows you to carry on printing in black when you have run out of colour toner, helping you save on print costs, and reduce waste. And that's not the only environmentally-friendly feature that this machine has to offer. That;s right, with automatic double-sided printing, saving paper and minimising printing costs couldn't be simpler. This machine is an all-round winner.
3225
Like Wayne Rooney, the Xerox WorkCentre 3225 has become a classic amongst printers. This A4 mono laser MFP can perform multiple jobs at one time, much like the man himself, and with exclusive Wi-Fi Direct, there's also the option to print from mobiles and tablets, too. With a first page out time of just 8.5 seconds, you'll never find yourself waiting around, and automatic double-sided printing guarantees reduced wastage and costs.
Xerox understand the importance of great team players, and that's why all of our machines are fast, reliable and productive. We can't guarantee the score, but we can promise a win with Xerox. So, if you're feeling victorious, make sure you make the most of these great deals now!