Inks & Toners: Genuine Vs Compatible… What's Right for You?
Here at Printerbase, we want you to have the best possible printing experience you can and for the best value possible. When it comes to picking your ink or toners, there can be lots to think about that you might not have even considered thinking about. From genuine manufacturer toner cartridges to our fantastic Printerbase compatibles, picking the right one can have a big impact but we're here to tell you that you shouldn't be worried about going for our Printerbase compatible ink and toners…in fact, we're so confident you'll love them, we offer 100% guarantee on all our compatible cartridges, so if you're not completely satisfied, we'll replace or refund you.
Great quality at a fraction of the price... Why not try Printerbase compatibles today and save?
No risk to your printer...guaranteed!
When using our Printerbase compatible toners and inks, you don't need to worry about any negative effects to your printer or your prints. In the rare case you do encounter any issues, we'll sort everything out for you so there's no need to worry. We've tried and tested the toners personally. We love them, and we know you will too! Hassle free and risk free. Perfect!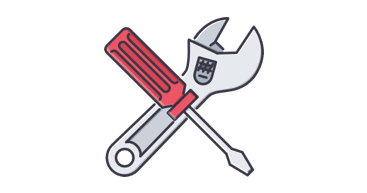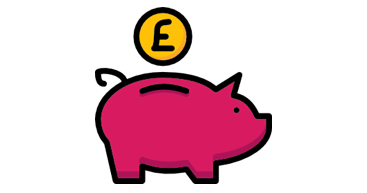 Cheaper than original toners
While you might expect our original toners and inks to come at a saving, you'll be staggered by how much you can save whether you're a home user, small business or large workgroup - our customers are enjoying savings of up to 80% when they switch! Check out some of the examples below to see what you could be missing out on.
Exceptional print quality
Think you'll suffer a decrease in print quality? Wrong! You'll be able to enjoy cutting your costs and saving money while still enjoying exceptional print quality!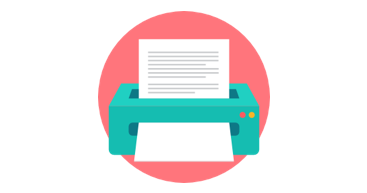 Don't just take our word for it!

"These cartridges last even longer than genuine HP ones and are a fraction of the cost."
- Luke

"The print result is just the same as the original, certainly getting my next one from here."
- Beverly

"Amazing toner cartridge, works just like the original brother one can't tell the difference. Saved well over £50!"
- Harry
What Could You Save?
With the average business printing approximately 50,000 pages a year, there's lots of money to be saved by using a Printerbase compatible. Using the Brother TN3380 (8,000 pages) as an example, let's look at how much you could be saving.
Toner
Cost
Yearly Average Cost (50,000 Pages)
Original Brother TN3380 (8,000 Pages)
£97.99 ex VAT / £12.25 ex VAT per 1,000 Pages
£612.50 ex VAT
PB Compatible Brother TN3380 (8,000 Pages)
£36.75 ex VAT / £4.59 ex VAT per 1,000 Pages
£229.50 ex VAT
Total Saving of £383.00!
Compatible Toners FAQS
All our compatible toners and inks come with a 12 month manufacturer warranty. You'll enjoy risk-free printing and start saving money from your very first print.
If the compatible toner or ink is faulty within the first 12 months, we will either refund or replace the cartridge after investigation.
We only use premium toner and ink inside our compatible cartridges, which means the print quality will be high quality at all times. But not only that, our compatible toners are also fade resistant so they won't fade over time unlike some of the cheaper compatible toners on the market.
No, every compatible toner or ink we sell goes though strict testing before it leaves the factory to ensure the cartridge won't leak or cause damage to the printer.
All our compatible toners and ink cartridges are matched up to printers on our site, so if you use our Ink & Toner to find your printer. If there is a compatible toner or ink cartridge available, it will be listed. We also have a sales team which are open 8:30am – 5:30am Monday – Friday who will also be able to help.
No, using our compatible toners and inks will not invalidate your printer warranty. If you were ever to have any problems as a result of using our compatible toners we would fully support you and make sure you're happy.
If the compatible toner or ink is unopened and still sealed then we are happy to take this back for a full refund within 90 days of purchase. If you've used the toner or ink and are unhappy with the quality or performance of the toner just let us know and we will refund you.
Please wait...