Print Black and Red labels with Brother Label printers
Building on the success of the QL-700 series, Brother's new range of label printers improves and expands on an already excellent range of features.
The QL-800, QL-810W and the QL-820NWB now let you print in black and red, allow you to print up to great lengths at great quality, offer a range of die-cut labels, plus they include a full auto cutter. Also, as you work up the range you'll find Wi-Fi connectivity, faster speeds and extra storage and network features.
Not only this but on the QL-810W & QL-820NWB you'll get wireless app enabled printing so you can print on the go, plus an optional rechargeable battery unit for label printing away from power sources.
Brother's new black and red feature is ideal for a variety of scenarios whether you want to highlight food allergens, mark files as confidential or make a general label stand out, the QL-800 series black and red feature is perfect for whatever your need might be.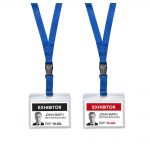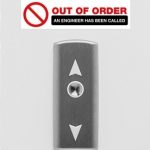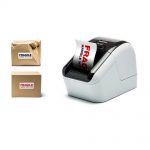 If you already have the QL-700 or just need a new label maker then the Brother QL-800 series will be the perfect upgrade.
Brother QL-800
Thermal Label Printer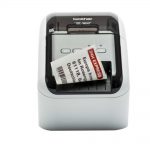 All the features of the QL-700 PLUS
 – Print in black and red to make your labels stand out
 – Avoid issues with the enhanced jam-free label exit
QL-810W
Thermal Label Printer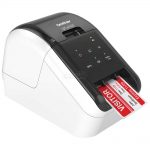 All the features of the QL-800 PLUS
 – Faster print speeds at 110 Labels Per Minute
 – Use on the go with Wi-Fi connectivity
 – Simple printing with the Brother iPrint&Label app
 – Battery assisted standalone option
QL-820NWB
Thermal Label Printer
All the features of the QL-810W PLUS
 – Improved interface and easy to use thanks to graphic backlit LCD
 – Network with your existing setup using wired/wireless LAN
 – Import label templates to your PC using P-Touch Transfer Express
Brother DK-22251 Tape needed to print red.