Building on the success of the QL-700 series, Brother's new range of label printers improves and expands on an already excellent range of features. And now, the QL-800 series lets you print in black and red.
Brother's new black and red feature is perfect for different scenarios whether you want to highlight food allergens, mark files as confidential or make a general labels stand out, the QL-800 series black and red feature has no end of uses.

Brother QL-800 Range
Brother QL-800 Thermal Label Printer
Brother QL-810W Thermal Label Printer
Brother QL-820NWB Thermal Label Printer
With your QL-800 you'll also receive Brother's fantastic editing software suite – P-touch editor. The software allows you to edit your labels as you need and this is where you can configure your labels to display and print in black and red text using the Brother DK Labels

To do this on Windows, once you've loaded the P-touch software select paper and then click the 'Detect Size and Colour' button to detect the correct settings.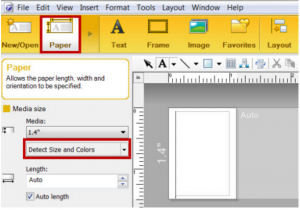 Click the Text tab and at the bottom under colour, click the drop-down arrow next to what you want to change the colour of text, fill etc.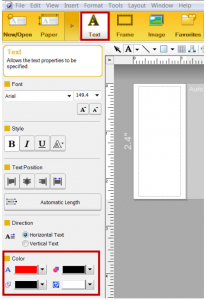 Then create the label and print!
If you're using a Mac, this process is similar. Select 'Inspector' in the top right, then click the paper tab again at the top of the inspector window ensure the label printer is selected and under 'media size' click 'Detect Size and Colour'.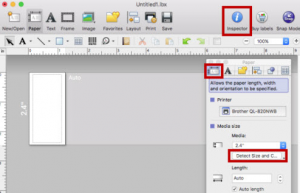 Then click the text tab and at the bottom, select the colour –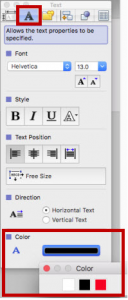 If you need any further help with this, take a look at the Brother web guide.
Brother DK-22251 Tape needed to print red.