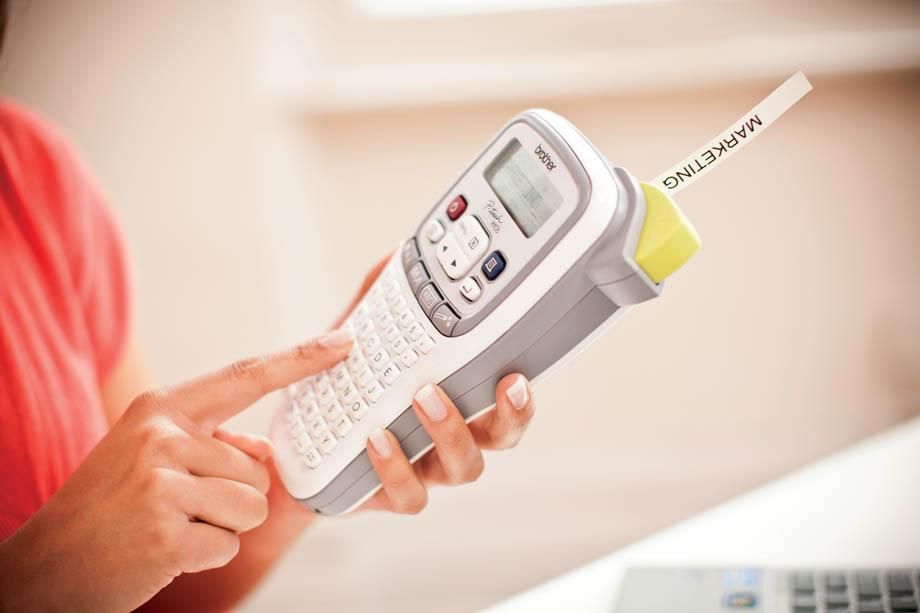 Brother label printers are the UK's number one choice, from handheld portable machines that can be used wherever, to desktop models for the office.
Here at Printerbase, we offer the broad range of Brother label printers, which are all designed to deliver a professional, durable solution for a wide range of industries and applications.
Whether it's for the office, industry or around the home, Brother label printers are the perfect choice – you know you can rely on them to perform. They offer a quick and easy way to organise your documents, equipment, storage, cabling and so much more.
Once you're completely organised, both at work and home, you'll be wondering why you didn't consider Brother label printers sooner – NEXT TIME, LABEL IT!
Check out our range of fantastic Brother label printers below:
The PT–H105 will help you get the kids organised for the new school year – label their bags, pencil cases, uniform and ensure they won't lose their jumper again.
Ideal for electricians and cable installers, the PT-E300VP produces durable labels that are scuff, fade, water, temperature and chemical resistant.
One for the gardeners, the GL-200 prints tough, weather-proof labels that are ideal for labelling your plants and garden accessories.
Fast, easy and affordable, the compact QL-720NW is a wireless device that produces 93 labels a minute – giving you address labels and ID badges almost instantly.
Check out the rest of our Brother label printers here.