Technology giants HP just unveiled the new LaserJet Pro M15 and M28 series, devices their dubbing 'the world's smallest laser in its class'*. These compact devices are designed with micro and small businesses in mind to fit anywhere, while still being able to offer fast and productive printing.
With studies being released such as the World Economic Forum stating that small businesses make up 99% of the
Image Source: HP
private sector in the UK as well as high numbers across the world including the USA and China, HP saw an opportunity to capitalise on the growing gig economy.
Head of Home Business Printing at HP, Premal Kazi said "The micro-business economy has never been stronger, and today's entrepreneurs are looking for smaller design-oriented products that occupy less space, deliver excellent print quality and make it easy to print from a smartphone. We designed our new LaserJet Pro line with ease of use, size and mobility in mind, so that they can focus on running their business, whether in a home office, shared working space or on the go."
To put it in perspective, the HP LaserJet M15 and M28 printers are about as tall as a pencil or smartphone, allowing for seamless integration wherever you might need it and can print up to 19 pages per minute.
Plus, there's a host mobile printing options and remain extremely affordable. You can find out even more information on these on the HP website.
HP LaserJet Pro M15
A4 Mono Laser Printer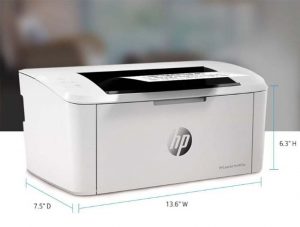 HP LaserJet Pro M28A
A4 Mono Laser Multifunction Printer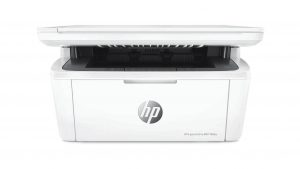 HP Source – *World's smallest in-class footprint compared only to dimensions of majority of worldwide personal laser printers (defined as monochrome laser printers < $100 USD and monochrome laser MFPs $150 USD); HP internal research of printer manufacturers' published specifications as of October 9, 2017 and Keypoint Intelligence-Buyers Lab 2017 study commissioned by HP. Market share as reported by IDC CYQ2 2017 Hardcopy Peripherals Tracker. Measured footprint for HP LaserJet Pro M15 printer series is 100.64 square inches and for HP LaserJet Pro MFP M28 series is 148.2 square inches. For details, see keypointintelligence.com/products/samples/new-hp-laserjet-series.