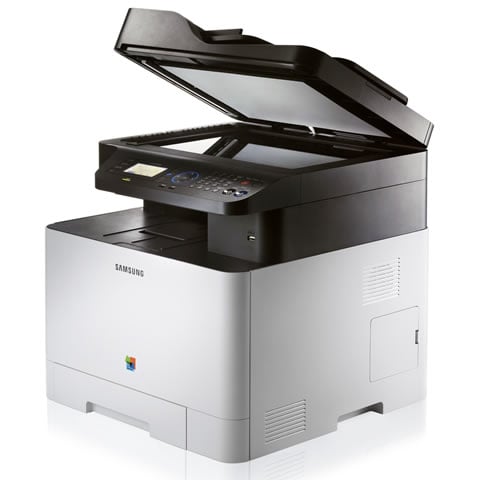 Are Multifunction Printers the go-to choice for consumers nowadays?  It certainly seems that way.
While it seems that some traditional printers may be experiencing a decline as of late, it hasn't stopped Multifunction Printers becoming the popular machine for consumers.
According to the latest market analysis from Context, who track sales in the ICT sector, they found that, although printer hardware sales have dropped year-on-year by 4%, Multifunction Printers have improved by 8%.
These findings match up with the sales figures at Printerbase, which have seen Multifunction Printers become one of the key growth areas of the business.
In terms of our printer sales, we've seen A4 mono lasers fall by 12% and A4 colour lasers down 19% – however, there was real growth in A4 Multifunction Printers, with colour up 26% and mono up 23%," said Peter Knight, Managing Director of Printerbase Ltd.
"Our biggest growth areas have been in A3, with A3 laser MFP sales up 33% and A3 inkjet sales up 30% on the previous year – quite the improvement!"
Context's report, which collates its figures direct from Western European distributors, also discovered that, on a country basis, printer unit growth in the United Kingdom declined by 8%, by 5% in Germany and by 3% in Italy.  However, there was growth in France, with a 5% improvement, and in Ireland which delivered a growth  of 1%.
Last year was also a successful one for printer manufacturers such as Canon, who enjoyed a substantial 28% growth, and Brother, who saw a 15% climb in 2013.
"The growth in France was driven mainly by the Laser MFP category, where Samsung recorded a 13% increase in sales driven by colour printers in this segment", said Zivile Brazdziunaite, imaging market analyst at Context.
"Demand for Samsung's A3 and A4 Multifunction Printers that feature the web-based XOA (extensible Open Architecture) Embedded open platform, which allows for increased productivity and savings in operational costs, further strengthened the company's position in the business market."