With the rise of Etsy, Pinterest and Not On The High Street, more and more people are unleashing their creativity in crafting. Whether it's designing your own Greetings Cards, selling digital artwork and stickers or even making fun family-friendly games at home. Printing is a vital part of this industry and Canon are standing at the forefront with its range of crafting and artwork printers. This post will explain what to look out for and a few of our top recommendations. We've covered some of the best printers for card printing, including Canon printers.
What To Look Out For
Finding a crafting printer isn't as straightforward as getting one to cover all grounds. Usually, crafting requires a high GSM support, we recommend something capable of 300gsm. A few more things to look out for are the printer sizes, amount of inks taken and the Dots-Per-Inch (DPI).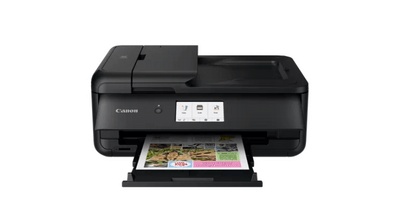 Canon PIXMA TS9550
The Canon PIXMA TS9550 is a hybrid home-office and crafting printer. With a small A4 footprint and support card of up to 300gsm.
50 Sheet A3 Rear Feed
A3 Printer With A4 Footprint
Suitable For Crafts Or Documents
5 Ink System
Print Up To 300gsm
Canon PIXMA IX6850 and PIXMA IP8750
The Printerbase long-reigning top-selling printer, the Canon PIXMA IX6850 and the bigger brother, PIXMA IP8750 are built with card printing in mind. Simple to use with brilliant print quality. These A3 printers are renowned as affordable, entry-level printers in the card-printing industry.
Crafting and Documents
Print Up To 300gsm
Vibrant Colour Reproduction
Features The Canon PIXMA IP8750 Has, But The IX6850 Does Not
CD/DVD Printing
Additional 6th Ink (Grey)
Canon PIXMA Pro-200
What about those with an already established crafting business? There are higher-end printers available for crafting and artistic prints too. The Canon PIXMA Pro-200 is a brilliant printer for aspiring photographers or budding artists looking to sell their prints.
Print Up To 380gsm
8 Dye-Based Inks
Wide Range Of Card Support
Canon PIXMA G650
The PIXMA G650 is perfect for a home with a large volume of printing needs. Crafting can get expensive on the running costs, especially when doing full-size borderless prints for paper crafting templates or board games.
Low Running Costs
6 Dye-Based Inks
High Colour Accuracy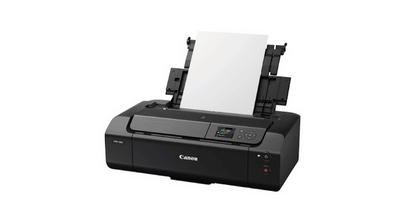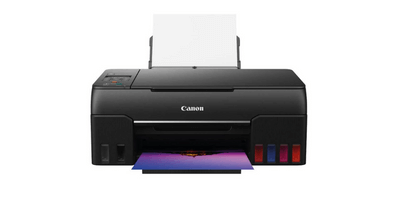 Canon Creative Park
Canon Creative Park is a free-to-register website full of paper crafting resources. Fun for all the family, from a selection of "Play & Learn" activities including child-friendly Origami and even printable games through to complex "Hobbies & Crafts" section featuring advanced level Origami, wall-art decorations, greetings cards and even a selection of famous artwork, free to print.
Need Help or More Information ?
If you need any further help or more information, reach out to us by leaving a comment below or through one of the many ways on our Contact Us page. Alternatively, you can contact us by Phone at 0161 308 5800 or by Live Chat on our main Website Monday to Friday and our team will be happy to help or answer with any questions you might have. You can also find all the various ways to connect with Us at the bottom of this page. Please share this post if you found it helpful.