Over on our YouTube channel we explored the Xerox Phaser 7500 and 7800 and how they differ from one another. Coming out of this and the feedback we received, we wanted to just explore the topic of the Xerox toners and if you can use the same toners across machines.
Our tech gurus got their heads together and explored this a little deeper and we can confirm that the toners are different and cannot be used in each other. The Xerox Phaser 7500's toners must be used only in the 7500 and the 7800's toners must only be used in the 7800.
Xerox 7800 and 7500 Toner Differences
Below are some examples of the toners from each machine. You can see that the toners are different in size and therefore not compatible.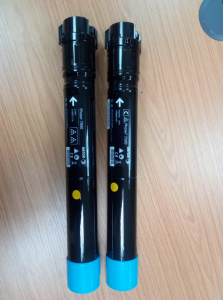 The other toners are the same in size and shape but they have locator pegs on the ends that prevent them being inserted into the other machine. The plastic gears are also different. Even if you could get them to fit, the security chip would prevent its use.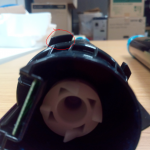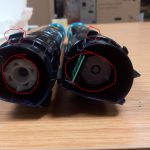 Also, the formulation of the toner will likely be different as well due to differences in the fusers and drums. This means that even if they could fit and you could get around the security chip, it's highly likely that the print quality would suffer.
We hope this helps! Check out more videos on our YouTube channel here.
The Printerbase Team