Here at Printerbase, we're not only one of the highest-rated printer suppliers in the UK. We're renowned for our "Human approach" whether it's a live chat or a phone call, you're guaranteed to reach a real person at the other end. No robots here!
Without further ado, here are ten brilliant, very valid reasons as to why we have a 4.8 rating from Trustpilot.
10% Discount On Consumables
We understand the cartridges and tapes supplied will not last forever, so with every purchase of a printer, we offer the "CONS10" code. A 10% discount on any inks, tapes and toners purchased alongside your new printer.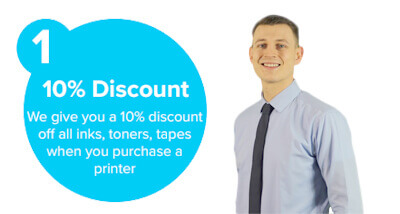 Choice
Here at Printerbase we stock both original and guaranteed compatible tapes and cartridges. With all available yields at great prices, what's to lose?
Free Delivery
We offer a free next business day delivery on all mainland UK orders, whether it's Stationary for your personal use and a new office printer.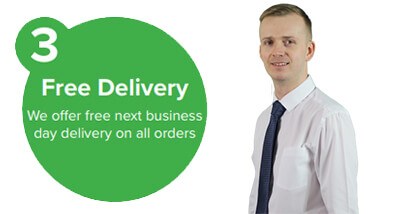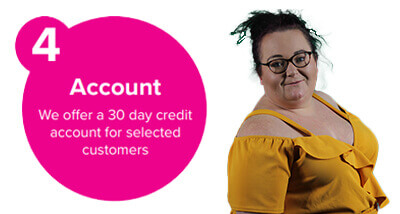 Account
We offer 30-day credit accounts for all Public Sector customers, such as Healthcare and Education. They're also available for some of our loyal, returning business customers. Give us a call and see if you can open an account.
Tech Support
What happens when you're struggling with your new printer? Or just after some friendly advice? We have a dedicated technical team on hand to assist with any issues with your print devices.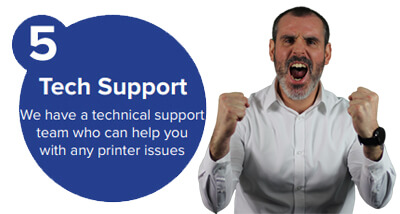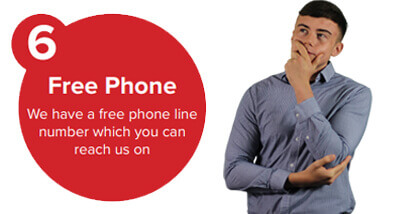 Free Phone
With all the online support available, what about good old fashioned phone calls? Printerbase offers a free phone number, reachable on 0800 170 7234.
Live Chat
In a busy world, Live Chat is the most efficient way of contact. We're inclined to agree. At Printerbase you will never reach an annoying bot on the chat service, just an annoying but friendly human on the other end.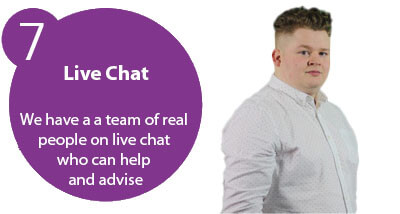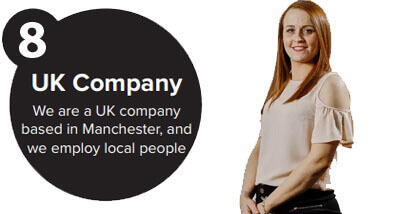 UK Based Company
A UK based company, with a UK based call centre in Greater Manchester. With warehouses up and down the country to support the free next business day delivery.
17 Years
Printerbase launched over 17 years ago (Back in 2003). We have amassed years of expertise and knowledge of the print industry. It started in a back bedroom to having a full-sized office with friendly printer specialists.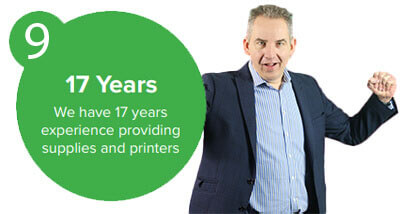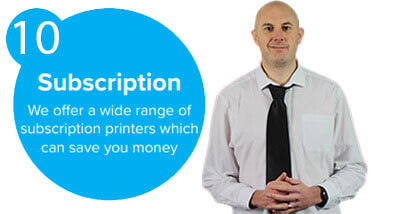 Subscription
Subscription printers or MPS (Managed Print Solutions) are becoming increasingly more popular in businesses. It's understandable as to why thanks to lower running costs and in some cases even including onsite service plans and the printer itself. Think of it as a phone contract, but with a printer.
Need Help or More Information ?
If you need any further help or more information, reach out to us by leaving a comment below or through one of the many ways on our Contact Us page.
Alternatively you can contact us by Phone on 0800 170 7234 and 0161 308 5800 or by Live Chat on our main Website Monday to Friday and our team will be happy to help or answer with any questions you might have.
You can also find all the various ways to connect with Us at the bottom of this page. Please share this post if you found it helpful.