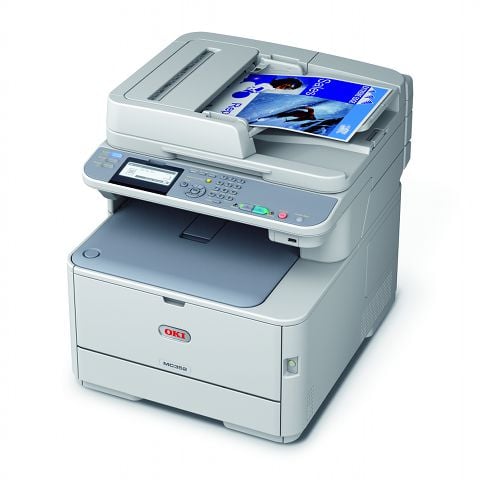 OKI Data Corporation have enhanced their mobile print portfolio with the exciting addition of the Google Cloud Print feature to a selected group of OKI printers.
The introduction of the Google Cloud Print service further strengthens OKI printers' mobile print offering, helping users to print everyday applications from anywhere.  It will be available on certain multifunction printers – making them the ideal choice for mobile workforces.
Google Cloud Print allows users to wirelessly print documents, including Gmail and Google Docs, from a smartphone, tablet, PC or any other web-connected device to OKI printers with ease – adding extra productivity and convenience for both office and homes.
Initially, selected OKI printers, such as the MC332dn, MC342dn, MC342dnw, MC352dn, MC362dn and MC562dnw, will have Google Cloud Print capabilities – enabling users to easily print high quality business documents, when they need them, wherever they may be, without the need to install print drivers or plug in cables.
All you will need to use Google Cloud Print on these OKI printers is an internet connection and a Google account, although a printer firmware update may be required to install the Google Cloud Print function.
"Using our Google Cloud Print Ready products, you can make your home and work printers available to you and anyone you choose, allowing you to print from anywhere, from the applications you use every day," said Takashi Inoue, General Manager of Products Business Division at OKI Data.
"We understand that the workforce is becoming increasingly mobile so we are excited to deliver this additional connectivity service which will provide enhanced options for our end users and drive greater efficiency within the workplace."
The MC300 Series and MC500 Series combine a powerful feature set, with large paper capacity, fast print speeds, two-sided printing and scanning capabilities, digital LED technology and high-definition colour output, all within a compact, robust design.