If you wanted a Dell printer, then you're out of luck. The computer technology company is fully scaling back its imaging business and printers will be one of the departments cut. As reported by The Register, Dell printers will stop being sold altogether in the EMEA and Asia-Pacific.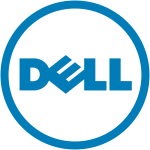 What this means for you?
Dell printers WILL continue to be sold throughout "the transition phase" in 2016 and Dell have advised that during this time they will continue to provide support and repairs. They will also be making spare parts and toners available.
Dell Printers & Multifunctions
Dell will still fully support any existing Dell printers and multifunction's that have been sold and that are covered by a warranty. However, warranties won't continue after 2021.
Dell Consumables
Dell inks and toners will still be available for up to five years after the sale of the last model so don't worry. Check out the Dell section of our site for any supplies you may need.
We only have two models left available to buy from Dell, the C2660dn and B5465dnf, so if you're after a Dell printer, snap one up now!
Alternatively, check out our printer selector or get in touch and we will help you find the most suitable replacement.