In today's fast-paced world, it's essential to have a reliable and efficient printer to keep up with the demands of both personal and professional printing needs. LED printers are becoming increasingly popular due to their speed and quality. In this article, we'll dive into what LED printers are, how they work, what to consider when buying an LED printer, the best-LED printers on the market, and how to maintain and troubleshoot them.
What Are LED Printers?
LED printers use Light Emitting Diode (LED) technology to transfer toner to paper. Unlike traditional laser printers, these use a solid-state light source instead of a laser beam to project the image onto the drum. This results in a more efficient printing process that requires fewer moving parts, making LED printers less prone to mechanical failure. LED printers are also known for their quick warm-up time, high speeds and precise lines, making them perfect for home or busy office environments.
How Do LED Printers Work?
LED printers use a drum unit to transfer toner onto the paper. The toner is first charged by the drum, which then attracts the toner particles to the areas with a positive charge. The toner is then fused onto the paper using heat. The LED array creates the image by producing light to specific areas on the drum, which then attracts toner to those areas.
Similar to a laser printer, LED printers contain a drum unit which is positively charged by a high-voltage static electricity wire
The printer's LEDs project your print onto a drum.
A drum then uses static electricity to attract the dry toner to the drum's cylinder
The drum then rolls the toner onto the paper to create your print.
The toner powder is melted and pressed onto the paper with heat from the fuser as it goes through a set of rollers.
Your print comes out of the printer.
How Do LED Printers Differ From Laser Printers?
LED Printers share a lot of similarities with laser printers, the only difference is that an LED printer projects the entire image onto a Drum using intense light. (Think of staring at a light for so long and looking away, the light sticks to your eyes)
LED Printer Advantages
Despite sharing a lot of similarities with a Laser printer, LED Printers do come with two main advantages. The size, and sound.
LED printers have slightly smaller parts inside, leading to a small printer size when compared to a typical laser printer.
Also, thanks to having a few moving parts inside the printers, LED printers are quieter when printing. Leading to lower noise pollution, ideal for smaller offices.
Factors To Consider When Buying an LED Printer
Before buying an LED printer, there are a few factors to consider as with all printers. Print speed, print resolution, suitable connectivity, paper handling capabilities, and the total cost of ownership. Understanding your printing needs and how often you will be using the printer will help you determine the right printer for you.
Best LED Printers
There are many LED printers on the market, each with unique features and capabilities. Some of the top-rated LED printers include:
Oki C650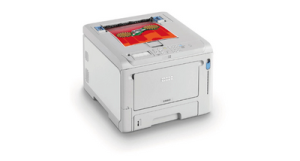 The Oki C650 is a versatile printer designed around marketing material. From labels and posters to banners and displays. This printer is designed for businesses printing large workloads but keeps a small enough frame to fit inside the most compact of spaces.
Brother HL-3270CDW

The Brother HL-L3270CDW is a colour LED printer that wouldn't look out of place in the home or office. This LED printer is another quiet and compact printer primarily designed for document printing.
Oki B432dn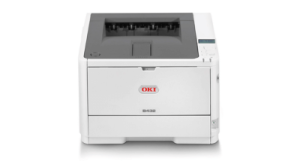 An excellent and easy-to-use printer, the Oki B432dn is a mono LED printer made for home offices and small workforces. Keeping a single black-toner system to minimise running costs.
How To Maintain And Troubleshoot An LED Printer
Maintaining an LED printer is much similar to a laser printer. This includes cleaning the printer regularly, replacing consumables like toner and drums, and using high-quality paper.
Conclusion
In conclusion, LED printers are a reliable, efficient, and high-quality printing option for both personal and professional use. Understanding how these printers work and what to consider when buying one is essential to make an informed decision. By following proper maintenance techniques and troubleshooting steps, you can ensure that your LED printer will last for years to come.
Need Help or More Information ?
If you need any further help or more information, reach out to us by leaving a comment below or through one of the many ways on our Contact Us page. Alternatively you can contact us by Phone on 0161 308 5800 or by Live Chat on our main Website Monday to Friday and our team will be happy to help or answer with any questions you might have. You can also find all the various ways to connect with Us at the bottom of this page. Please share this post if you found it helpful.