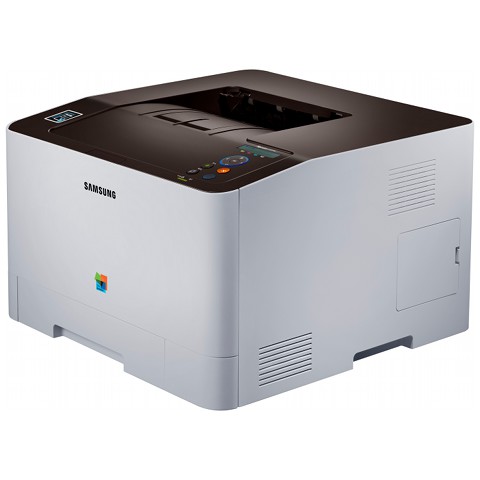 Here at Printerbase, we like to give you a real insight into how the printers will work for you before you make a decision on which one is right for you.  Continuing this theme, we've put together a short video showing you a demo of the Samsung C1810W Colour Laser Printer!
First of all, why should you consider the Samsung C1810W?  Well, let's take a brief look at some of the features that really stand on out this Samsung printer.
We believe that the Samsung C1810W is well-suited to offices that are, more often than not, busy – as the device consistently delivers professional, high-quality colour prints, using Samsung's unique ReCP technology, which automatically adds dots along the edges of images and characters, making everything looks so much sharper and cleaner.
The Samsung C1810W is a productive option, too, with a dual-core processor ensuring ample speeds, meaning that waiting by the printer is a thing of the past – ideal for any office that's often met with tight deadlines!
Another key feature of the Samsung C1810W is the effortless way in which you can print and share using NFC technology.  All you have to do is simply tap your mobile device to the Samsung colour laser printer and virtually any content you want will be printed quickly and efficiently.  Samsung NFC technology has earned the "Outstanding Achievement in Innovation" Award from Buyers Lab, Inc. in 2013, highlighting just how highly rated it is.
There's simple mobile printing on the Samsung C1810W, too – with impressive compatibility that can be optimised for any task or occasion. You can print from anywhere using Google Cloud Print or even the intuitive Samsung Mobile Print app.
Check out the video below for a more in-depth look at the Samsung C1810W:
You can get the Samsung C1810W Colour Laser Printer HERE!