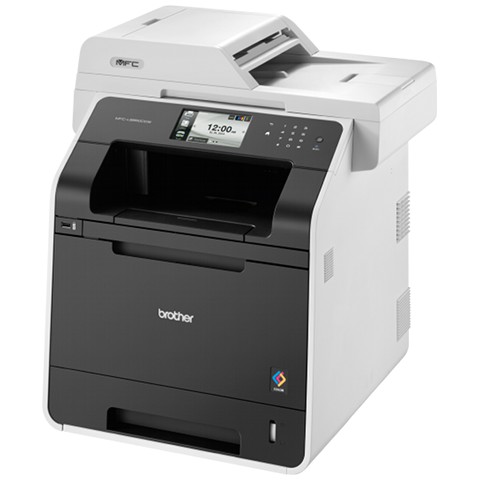 A new range of Brother colour laser printers and multifunctions have been launched that increase efficiency, lower printing costs and provide a safe printing environment for confidential documents.
The new set of Brother colour laser printers offers impressive speeds, printing as fast as 30 pages per minute in both mono and colour.
Designed for maximum efficiency, the Brother HL-L8250CDN, Brother HL-L8350CDW, Brother HL-L9200CDW and Brother MFC-L8850CDW deliver a full range of networking and workgroup features that are vital for advanced users in today's dynamic office environments.
"Busy workgroups need a printer or Multi-Function Centre® that works fast, humbly and reliably. Our new Business Colour Laser series does just that," said Kelly Wilson, Senior Marketing Manager, Brother International. "The machines don't break the bank, don't need constant attention, last long and are future-proof.
"The machines can do everything you need them to do, while still being straightforward to use and easy to access from any device. Perfect for small business and workgroups in corporate environments who are looking for fuss-free machines"
What do the Brother Colour Laser Printers offer?
Scan faster with Dual Contact Image Sensor (CIS) Scanner
The MFC-L8850CDW, for example, delivers a unique scanning feature that reduces waiting time. Unlike other machines, Brother's one-pass scanning uses the Dual CIS Scanner which only needs the original to be scanned once for a two-sided scan or copy. This helps to reduce the scanning or copying time.
See it on a bigger screen
Brother also sought to create an intuitive interface by offering customers up to 4.85-inch of Touch Screen LCD panel. This makes tasks such as faxing, copying, scanning and customisation of tasks more convenient when using Brother colour laser printers. With this, customers are also able to connect, print and share their information easily.
Easier administration
Brother's Secure Function Lock feature enables IT administrators to configure individual access restrictions by use and by function for up to 100 users or groups with a Web-based panel accessible via a browser, the settings can be easily configured by an IT administrator.
The support of Active Directory in the new Brother colour laser printers also allows the administrator to quickly connect users already set up on an office network, instead of having to set up individual accounts on the printing devices.
*Not all features will be on every Brother colour laser printer.