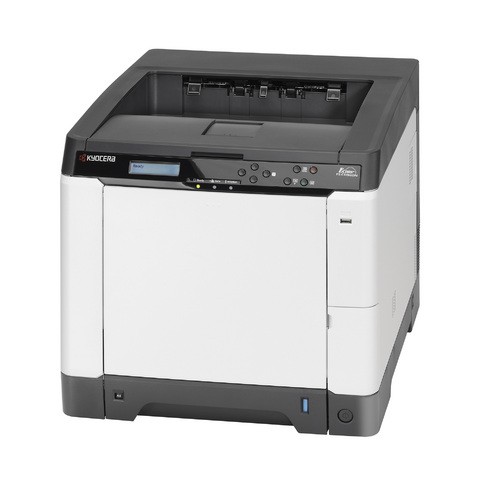 Here at Printerbase, we love getting feedback from our customers,  as we believe it gives us a real understanding of the best printers available – one of which is the Kyocera FS-C5150DN Colour Laser Printer!
The FS-C5150DN has been a firm favourite at Printerbase for a while now and it's impressive overall customer rating of 4.5/5 only confirms that even further.
Plus, with us, you can now get as OVER £110 OFF this highly-rated colour laser printer – you cannot miss out on a deal like this!
If your business is searching for an extra touch of professionalism in the office's print setup, then the Kyocera FS-C5150DN Colour Laser Printer is the ideal choice.  Coming with an integrated duplex unit for double-sided printing and large potential paper capacity of up to 1,300 pages, this Kyocera device can easily handle the demands of the majority of workgroups.
With a well-designed, compact size and low noise emissions, the Kyocera FS-C5150D could easily slot into your current print setup without any problems at all.
The Kyocera FS-C5150DN Colour Laser Printer is a flexible choice, too, as it can print on a wide range of media including; A4, A5 and A6 up to 163gsm from the main paper tray or up to 220gsm from the 50 sheet multi–purpose feeder.
Not only is this Kyocera printer a great choice in terms of quality, but it is also incredibly environmentally friendly and opens up another way for your business to save on costs.
Don't just take our word for it, though – here's some printer reviews from our customers:
"A great printer – does everything expected & more. Competitive price, next day delivery, clear & simple unpacking / installation instructions, and a very very good printer." – Richard O'Neill, Newcastle upon Tyne
"Stupendously fast. Bought for a family – teenage kids near GCSEs, printing lots of colour homework and past exam papers. Pages just fly out compared to our old inkjet, and it feels like you can duplex print a 40-page exam paper in less than a minute (perception – didn't use a stopwatch!). Got fed up with having to buy ink every 200 odd pages so very pleased with this. Printerbase delivered very quickly." – Anonymous
"Good office printer. Duplex facility excellent. Print speed pretty good. Print quality is good for most office documents."- L Kent, Tamworth
"Brilliant home office solution. I bought a Kyocera on the basis they are designed to be resource efficient machines and for cheap running rather than a business model to screw the customer. I got a great deal on this one through Printerbase as I needed a new printer for my home office as the amount I print has gone up. Laser printers are far better value and I know this will pay off in the long run. I was very impressed with how easy it was to set up from the box and how quiet and quick it is. It is very smart and integrated with my computer straight away. Changing the standard print settings was easy – I use double sided black. It does colour stuff very well. The printer was here next day and I can't praise the whole experience enough."- Mike, Wrexham
You can get the Kyocera FS-C5150DN Colour Laser Printer HERE!