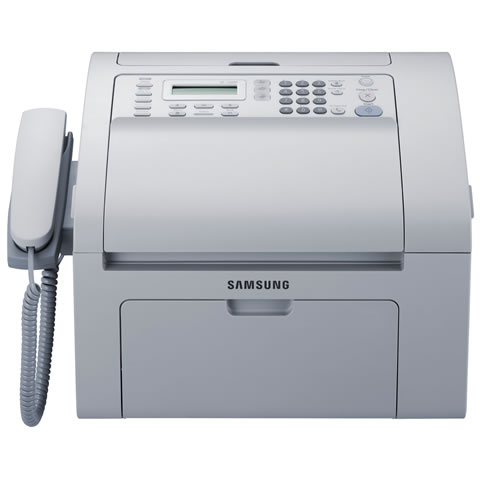 Is your office in need of a fax machine that will give you a reliable performance day in, day out?  If so, then look no further than the Samsung SF-760P Laser Fax Machine, which is one of the most popular devices at Printerbase.
To give you an introduction to the Samsung SF-760P Fax Machine and its capabilities, we have put together a short review, which details what benefits it will bring to your business.
The Samsung SF-760P is a multifunction laser fax machine that can fax, scan, copy and print, all from one compact, efficient device.  You can communicate with ease when it comes to using the Samsung SF-760P, which comes with plenty of advanced fax features.
To make life in the office easy, the Samsung SF-760P comes with a Multi-Send Button, allowing you to send multiple faxes at once, while the Delay Send Button helps you save on costs by avoiding paying peak call charges.
The 4-in-1 Samsung SF-760P is quick to setup, too, with Easy Printer Manager helping you to print in an instant.
With a 150-sheet paper capacity, impressive speeds and a clear, consistent print quality, the Samsung SF-760P is a fax machine that packs everything you could need into a stylish, well-designed device.
Don't just take our word for it, though; check out the reviews from our customers, who have given the Samsung SF-760P an average rating of 4.5/5 stars.
"A very good fax machine. Strong and fast print." – Andrew, Ilford
"Great machine. It does exactly what it says on the box. Simple and easy to use." – Paul, London
If you want to know what you get with this Samsung fax machine, check out our unboxing video here.
Check out our Samsung SF-760P review below: