An ADF (Automatic Document Feeder) is a great feature to have when used properly. It gives you the ability to feed several pages into a multifunction printer, scanner or copier, allowing you print print, copy or scan multiple pages at once without having to manually insert each piece of paper. So, let's take a look at some tips for using your ADF.
Whilst not prone to error, there are some things you can do to avoid common errors and mistakes that are known to happen with ADF's such as misalignment's and jams.
Take a look below at some useful tips to help you with your ADF
Make sure the sheets of paper are free of any staples, clips or anything like this
Be sure not to put too much paper in the feeder. Each manufacturer printer may vary slightly but we'd advise not putting any more than 15 – 20 sheets maximum
Don't use torn, frayed or spiralled paper that may have come from a binder. Try and make sure the edges are straight
Avoid using photos as there's the potential for these to be damaged. When scanning or copying photos, use the standard scanner or copier to do this
Make sure your paper fits snugly against the paper width guides and the paper is not bending
We have a range of great printers and scanners that can deliver fantastic ADF output from top brands. Below is an example of just one of these great models.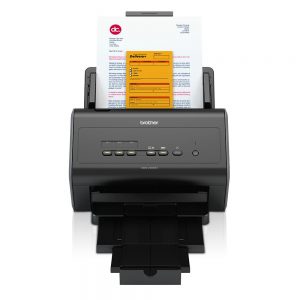 This scanner form Brother comes with a fantastic space-saving design, quick scan speeds and is compatible across a range of drivers and operating systems making it perfect for your office – and at an affordable price.
ADF scan speeds of up to 30ppm (mono and colour)
Up to 1200 x 1200dpi scan resolution
ADF input capacity 50 sheets
We hope this helps! Got any other tips and tricks? Feel free to message us and let us know of any tricks you've found useful when using your ADF.
The Printerbase Team