With £100 Cashback plus £50 additional discount and a Reliability Refund Guarantee, there has never been a better time to retire your old printer!
It is time to retire your old printer! With the Dell 5130cdn, you get lower running costs, faster print speeds and outstanding reliability. Dell is so confident in the reliability of their printers that they are giving a '12 M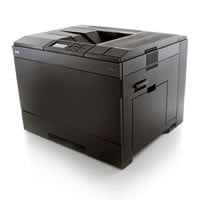 onth Reliability Refund Guarantee' so in the unlikely event that your printer does have a fault you can claim a full refund.
GET AN ADDITIONAL £50 OFF when you use the code DELL50 at the checkout or phone us and quote this code at time of purchase. This offer is only valid between 7th July & 8th July 2011 so order yours today. 
We can help you to discover the benefits of adding a Dell to your office, so call today to find out more on 0800 170 7234.