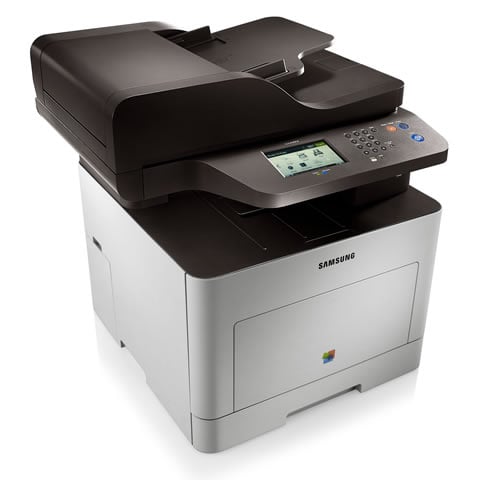 Samsung Electronics have announced the launch of its Business Core Printing Solutions for small and medium-sized enterprises [SMEs], which aims to increase workplace efficiency through easy-to-use, serverless printing.
Business Core Printing Solutions enable SMEs to meet their specific document handling, output management and print accounting needs, while delivering robust security, maximising productivity and minimising expenditures.
SMEs currently account for the highest share of the printing market at 48%, and in business environments where there is no IT manager or separate IT budget, the need to ensure easy installation and operation without a server is paramount.
Samsung's Business Core Printing Solutions provide the essential suite of offerings to create a seamless workflow experience. By incorporating automated printing solutions that work together, SMEs can manage, print and share documents with greater efficiency and agility.
Mark Ash, Samsung UK and Ireland's general manager for print, said: "Our Business Core Printing Solutions have been developed in collaboration with Samsung Global Software Centers in the US, India, Korea, and Russia, specifically to support SMEs.
"The solutions are perfectly suited for the finance, communications, public sector and manufacturing industries where there is high demand for productivity and security.
"We first launched our A3 multifunction printers for the SME market in 2012 and our latest solutions will further enhance the ability of SMEs to streamline operations, drive greater efficiencies, and lower total cost of ownership."
Business Core Printing Solutions consist of integrated document management and output management solutions compatible with Samsung's A3 and A4 multifunction printers that feature the XOA Embedded open platform.  Business Core Printing Solutions are available in two solution packages – the Business Core Document Management Pack, and the Business Core Output Management Pack.
REMEMBER! Spend £250 ex. VAT on toner & consumables and get 10% OFF – simply use the code 'TONER10' at the checkout! Offer ends Sunday 10th November.