Kyocera has recently launched a fantastic new range of ECOSYS A3 multifunction printers consisting of two A3 colour devices and two high speed mono A3 devices. The Kyocera ECOSYS M8124cidn, M8130cidn, M4125idn and M4132idn all deliver a range of options that can help you tailor the printer to your exact requirements. Plus, the excellent HYPAS software enhances your Kyocera printer's capabilities to suit whatever your needs whether you're a business owner, IT professional or general day-to-day user.
Key Features
 – 3 – 7-inch intuitive colour touchscreen
 – Excellent print resolution
 – Mobile printing features
 – HYPAS software platform helps to support workflow
 – Long life components reduce impact on the environment
 – High speed scanning
What is HYPAS?
HYPAS offers a range of additional solutions for your Kyocera ECOSYS printer whatever your needs might be. For home and small businesses, you'll find excellent usability with one-touch scanning making it extremely simple to scan your jobs. It also facilitates the sharing and management of your information locally within your business as well as outside of it.
You'll also be able to safeguard your intellectual property meaning you can have complete peace of mind, while the low implementation costs make it suitable for businesses of any size.
Kyocera ECOSYS M8124cidn
A3 Colour Multifunction Laser Printer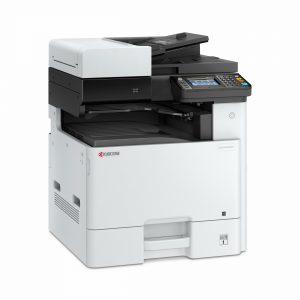 Kyocera ECOSYS M8130cidn
A3 Colour Multifunction Laser Printer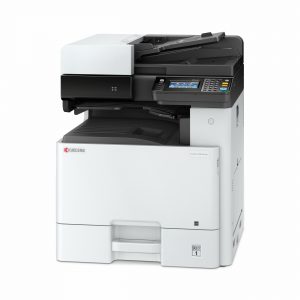 Kyocera ECOSYS M4125idn
A3 Mono Multifunction Laser Printer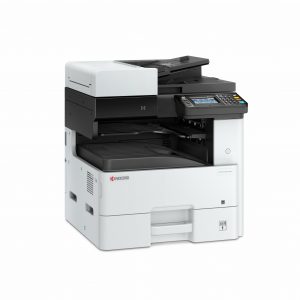 Kyocera ECOSYS M4132idn
A3 Mono Multifunction Laser Printer