Xerox ConnectKey Technology turns your printer or multifunction printer into a smart workplace assistant. This fantastic technology can be found on a number of Xerox ConnectKey enabled devices and recently won the BLI award for Document Imaging Software Line of the Year.
Let's look at just a few of the Xerox ConnectKey apps that can transform your workplace.
Cloud Apps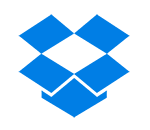 There are a range of fantastic apps to use with Cloud based systems such as Google Drive, Dropbox, OneDrive and more. 'ConnectKey Scan to Dropbox' and 'ConnectKey Print from Dropbox' are just two apps available that allow you to browse, scan to and print from Dropbox. You can also get 'Scan to and Print from Office 365', which includes SharePoint to make managing files from Office easier.
CapturePoint

This is a Cloud service that allows Xerox multifunction printers to securely scan and transform documents and gives you the ability to turn these documents into editable and manageable documents.
Info/Billboard App

The Xerox Info/Billboard app allows you to create custom messages to deploy on Xerox ConnectKey enabled devices. From policies and training messages to reminders and general day to day information, this is a great way to personalise your Xerox printer.
Easy Translation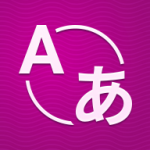 Great for multinational companies, the 'Xerox Easy Translator Service' app makes printing documents in multiple languages simple. Simply, scan your document in the original language to your ConnectKey multifunction printer and select one of 40+ languages to print your document out in.
These are just a few of the apps available to you and your Xerox ConnectKey printer. Take a look at the full suite of apps.
Current Xerox ConnectKey Models: Xerox VersaLink C405, B405, C505, C605, B605/B615.