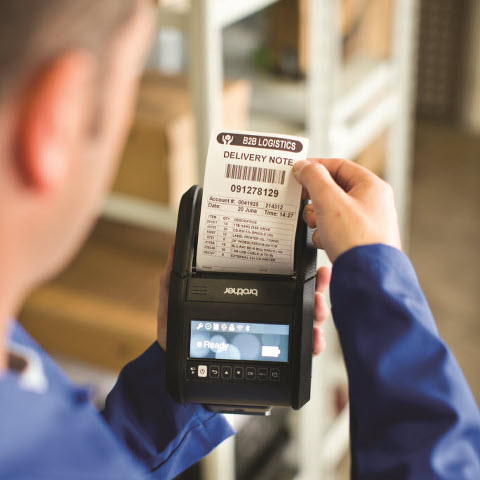 Two brand new Brother RuggedJet mobile printers, both of which are ideal for printing our labels and receipts, have been revealed by the printer manufacturer.
Coming in as part of the RuggedJet 3 series, the Brother RJ-3050 and the Brother RJ-3150 are the newest additions to the collection of Brother mobile printers that offer solutions for retailers.
These Brother RuggedJet mobile printers are engineered to be fast, simple and extremely intuitive for retail associates to use, these mobile printers, which are ideal for producing labels and receipts, also come equipped with the connectivity, OS and warranty features.
Both the Brother RJ-3050 and the Brother RJ-3150 come with dual wireless connectivity via WiFi and Bluetooth for reliable operational mobility inside, outside, or virtually anywhere in a store or warehouse.
These Brother RuggedJet mobile printers also meet the urgent need for printers that work with multiple operating systems and devices. The series is compatible with Windows®, iOS®, Android, Windows Mobile laptops, tablets and smartphones. And with ZPL II and CPCL emulations, this printer can be a direct drop-in replacement for many other 3-inch printers currently deployed.
Ravi Panjwani, Vice President Marketing and Product Management for Brother Mobile Solutions said: "We believe the new RuggedJet mobile printers will be a leading choice for retailers because it's so simple and intuitive to use – yet speaks to the complex pain points retail IT decision makers have expressed.
"We're particularly proud to be the first to offer the large colour, graphical LCD display – an enhancement that really helps shorten the learning curve and improve the end-user experience."
You can get the new Brother RuggedJet Portable Printers here: