Fujitsu's range of scanners not only come with many great features to enhance your home office setup, but there are a range of fantastic software options available across the scanners to download and take advantage of.
Take a look below at the ScanSnap software solutions available.
ScanSnap Organiser & ScanSnap Connect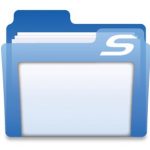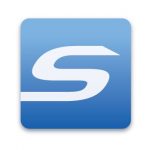 Fujitsu's ScanSnap Organiser makes it easy to edit and manage your PDF and JPEG files that were scanned with ScanSnap. There's an easy interface to sort and manage all your files and the ability to use and access all your files digitally will increase productivity.
Plus, download the ScanSnap Connect Application on iOS or Android and the ScanSnap Sync function will sync all of your files across your devices.  This means you can scan files directly to your mobile device and access your files anytime.
ScanSnap Cloud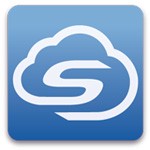 ScanSnap Cloud allows you to send data from your iX500 or iX100 to a number of popular Cloud services at the push of a button. As long as you have a Wi-Fi connection, you'll be able to send your files directly to the Cloud.
This great software also features an 'Intelligent Sort' function that means when you scan your file, the file type (receipt, business card, document, photo) will be automatically identified and sent to the appropriate Cloud folder. Even less work for you!
Find out more and download ScanSnap Cloud.
ScanSnap Reciept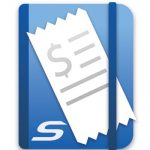 ScanSnap Receipt is Fujitsu's answer to digital receipt storage and management. You can scan, save, extract and store your receipts and information for use however you might want. All of these files can also be exported into various formats and can easily be used with accounting and expense software.
CardMinder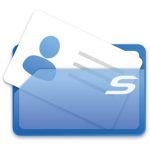 Tired of endless business cards lying around? With Fujitsu CardMinder software, you can scan all the business cards you receive and store them digitally. Meaning there always in a handy location wherever you may be.
Plus, this software gives you the ability to export the data to Outlook, Address Book, Excel and Salesforce.
ABBYY FineReader for ScanSnap
Allows for automatic text and image conversion of scanned documents to create editable Word, Excel and PowerPoint files.