After Xerox' revolutionary ConnectKey Technology winning BLI's Document Imaging Software Line of the year, we thought we'd take a little deeper look into ConnectKey.
With office technology constantly evolving, Xerox ConnectKey Technology turns your printer or multifunction printer into a smart workplace assistant.
Transforming the Workplace
ConnectKey can be found on a number of Xerox devices and turns the machine into a productive and efficient ecosystem offering cloud and mobile solutions for printing and scanning, complete peace of mind with security features and helpful cost-control options. Not only this, but there is a range of apps to really enhance your print and working environment.
The key features include –
Tablet-like Interface – Use your printer just like a smart device by using touch, swipe, scroll and more
Mobile and Cloud Ready – Manage documents to and from the Cloud
Benchmark Printer Security – Complete peace of mind with comprehensive security measures
Customised Apps – Constantly add, delete and modify apps for your needs
Take a look at this fantastic in action example of how Xerox ConnectKey technology transformed a workplace and can ultimately transform your workplace.
Here is a list current of Xerox ConnectKey models: Xerox VersaLink C405, B405, C505, C605, B605/B615.
Below are just a couple of Xerox printers that support ConnectKey technology.
Xerox VersaLink B405DN
A4 Mono Multifunction Laser Printer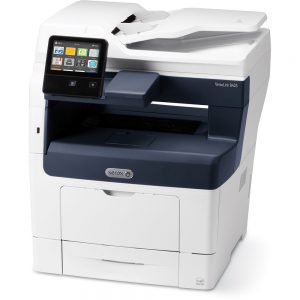 Xerox VersaLink C400DN
A4 Colour Laser Printer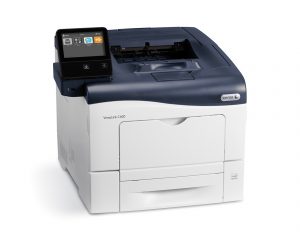 ---