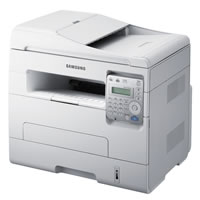 A machine that covers a number of functions will often surprise you in terms of what it can bring to your office.
Increased productivity, cheaper running costs and, when you get the right device, a consistent quality – it is an option that should be seriously considered for many businesses.
To help give you a better idea of what is on the market, we have decided to put together a review of Samsung's SCX-4729FW Mono Laser Printer, which offers print, copy, scan and fax capabilities – amongst many other impressive features.
Check out our review below:
You can get the Samsung SCX-4729FW HERE!