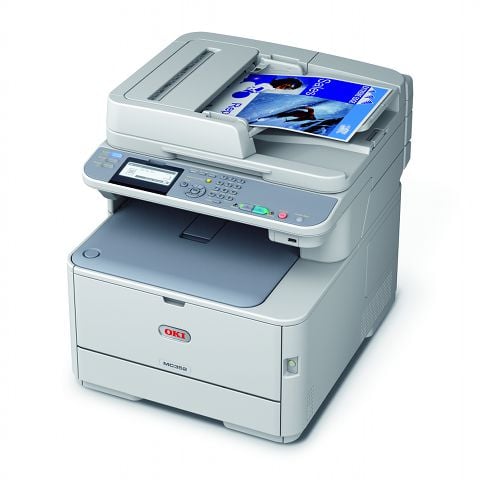 Are you looking to bring the majority of your printing in-house to save on print costs?  If so, then it's worth considering the OKI MC352dn Colour LED MFP – a device that maximises efficiency and performance.
We have put together a video review of the OKI MC352dn to give you an introduction to the capabilities of this colour MFP and how it could fit into your office's print setup.
Compact, fast and well-designed, the OKI MC352dn offers two-sided print, copy and scan capabilities, as well as comprehensive tools that allow you to manage your documents easily.
It's not just about the features, though, as the OKI MC352dn produces striking, vivid colours to deliver a truly exceptional quality of print using ProQ2400 print heads and single-pass digital LED printing technology, which allows you to print on a wide range of paper sizes and weights.
So, with the OKI MC352dn, printing banners, booklets – from A6 to 1320mm banners – can be brought in-house to expand your business' capabilities and save on external print costs.
With a graphical 3.5-inch graphical display, the OKI MC352dn is intuitive and easy to use, giving you complete control over all the impressive features that are sure to improve your print setup.
Check out our video review of the OKI MC352dn Colour LED Multifunction Printer below: