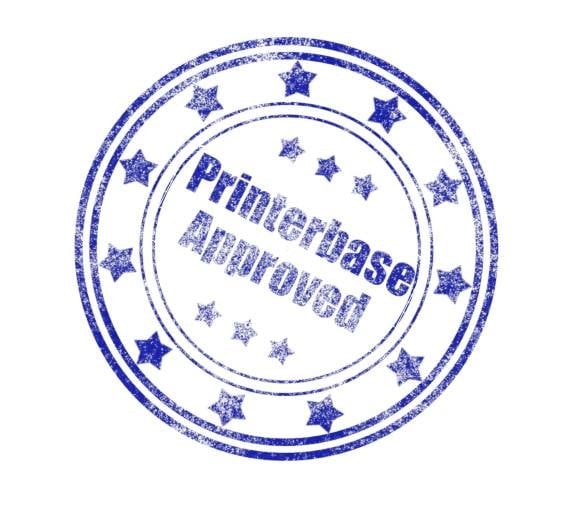 As technology continues to develop at a frightening pace, printers are consistently changing, with new, exciting features often introduced to new models.  However, sometimes you just want the basics, like impressive speeds, which is why we've taken a look at the fastest desktop printers available at Printerbase.
The fastest desktop printers come in all the different forms, from mono laser printers to colour inkjet multifunction printers, so there is something to suit the needs of every user.
For example, if you're looking for a reliable, professional-quality device for a small-to-medium business that prints letters and invoices on a regular basis, then it is best to go for a mono laser printer that can keep up with the consistent demand.
However, if your business needs more than just black and white prints and you still want one of the fastest desktop printers, then it's best to choose a colour multifunction printer, which is likely to include print, copy, scan and fax capabilities, as well as other print features.
Check out some of the fastest desktop printers available below:
This is the printer to go for if you'd like to keep your printing costs to an absolute minimum, all while printing at impressive speeds of 60 pages per minute. The FS-4300DN is a powerful device that stays cost-effective and environmentally-friendly.
Ideal for a large admin office or warehouse printing mono pages in large volume, the ML-6510ND packs speeds of 62 pages per minute, so it will stand up and be counted!  Coming with a sharp print quality, network connectivity and cheap running costs, it won't let you down.
As well as outstanding speeds of 66 pages per minute, the B5465dnf delivers print, copy, scan and fax capabilities, making it the perfect all-rounder for a busy office.  This impressive performer includes a number of security features, too, including optional lockable 550-sheet paper trays.
Inkjet printers can give you amazing print speeds, too – and the X551dw is an example of that, with its 70 page-per-minute capability!  It's not just about speeds, though, as this HP gives you two-sided, high-quality prints, wireless connectivity and an easy-to-use 10.9cm colour touch screen for simple control over your prints.
The multifunction version of the X551dw, the X576dw allows you to print at speeds of 70 pages per minute, as well as copy, scan and fax – a real all-in-one for busy offices!  Packing plenty of print features, this device uses less energy and offers a lower cost-per-page than comparable MFPs – the ideal addition to any business.
In terms of speed alone, the HL-S7000DN is the winner of the fastest desktop printers, with unrivalled speeds of 100 pages per minute!  It's the perfect device for large, fast-paced businesses, particularly as it keeps costs low with high-yield, 30,000-page ink cartridges.  Ultra-fast, ultra-reliable and ultra-efficient – it's everything you need from a printer!
Check out our Fastest Desktop Printers video below: