Printing on transparent paper can be a useful and creative way to bring your digital designs to life. Whether you're working on a presentation, creating overhead slides for teaching, or producing transparencies for screen printing, understanding the proper techniques can make a significant difference in creating professional-looking results.
In this blog post, we'll explain how to print on transparent paper and help master this creative art form.
Different Names For Transparent Paper
Transparent paper can go by a few different names depending on where they're purchased from. Here is a list of the most common phrases.
Acetate
Transparencies
Printable Film
Types Of Transparent Paper
It's simple to understand the types of transparent sheets. There are two types, laser, or inkjet transparent sheets.
Overview Of The Different Types Of Transparent Paper
Inkjet Printer Transparency Paper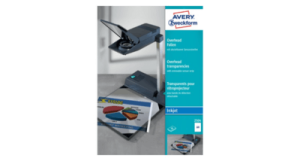 It's key to ensure the Transparency sheets are suitable with your printer. Using an Inkjet Transparency sheet in a laser printer will cause the material to melt, as they are not made to withstand the higher temperatures in a laser printer.
Laser Printer Transparency Paper
Laser printers arguably offer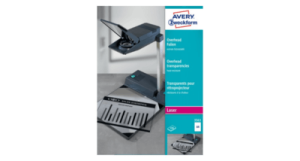 superior print quality for transparency. This is due to the heat regulation in the printers. However, it is vital to ensure the settings are correct for the media, to avoid melting the sheets and damaging the printer.
Laser printers have two options, a typical laser uses heat to apply the toner. Or an LED laser printer, which uses light. It is recommended to use LED laser printers to get the best print quality with the lowest risk of printer damage.
How To Print On Transparent Paper
Best Printers To Print On Transparent Paper
Oki C650 Best Printer for Transparencies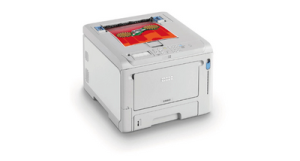 The Oki C650 is the best printer for marketing material, which goes together with transparency printing. Also, being an LED laser printer keeps the risk of melting materials minimal thanks to less heat used in the process.
With exceptional quality and durability and a 100-sheet multipurpose tray (Where the Transparency sheets can be loaded, this printer will have no problems printing all transparencies.
Brother HL-L2350DW Best Cheap Printer for Transparent Sheets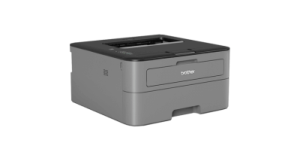 The Brother HL-L2350DW is a small, mono-laser printer. Designed for occasional use with black-and-white documents,
Featuring a single sheet Bypass Tray for 230gsm media, including laser transparency paper.
Canon PIXMA iX6850 Best Inkjet Printer for Acetate Sheets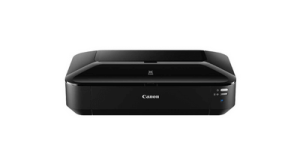 This A3 printer is designed around crafting and printing thicker media. For an inkjet, it offers brilliant quality on Transparent paper thanks to the mix of  Dye and pigment-based blacks.
Canon PIXMA iP8750 Best Inkjet Printer for Transparencies & Crafting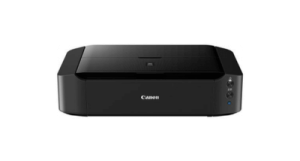 The successor to the Canon PIXMA iX6850 includes all the same features as the PIXMA iX6850 but includes a slightly higher quality and additional grey ink, alongside a higher purchase point.
Problems With Transparency Printing
Summary
Printing acetate can boost your visual presentations, teaching materials, or even artistic projects to a whole new level. By following the steps outlined in this guide, you'll know how to print on transparent paper. Remember to choose the right transparency sheets, adjust printer settings correctly, and handle the finished acetate with care.
Need Help or More Information ?
If you need any further help or more information, reach out to us by leaving a comment below or through one of the many ways on our Contact Us page. Alternatively you can contact us by Phone on 0161 308 5800 or by Live Chat on our main Website Monday to Friday and our team will be happy to help or answer with any questions you might have. You can also find all the various ways to connect with Us at the bottom of this page. Please share this post if you found it helpful.