Proud to present their exclusive 'PageWide' technology, HP are confident that their intelligent range of inkjet printers and multifunction machines offer everything you could possibly want and more.
HP's range of PageWide machines have been expertly designed to bring not only the highest quality prints in class, but the lowest costs, too. In fact, research has revealed that on average, HP PageWide customers spend 40% less than those with comparable laser devices.
Pretty impressive, right?
HP PageWide delivers a competitive edge from every single angle. This innovative technology promises stunning, vibrant, high-definition prints that span the full width of the page, as well as an incredibly high performance. So, you get the lowest total cost of ownership and higher total savings, without compromising on quality.
That's not all, though. As well as being surprisingly cheap to run, HP PageWide machines also boast a selection of comprehensive security features. With advanced settings including PIN-protected printing, these devices have been expertly engineered to ensure that your documents remain safe and secure throughout your printing journey.
So, they're affordable, high quality, loaded with security features…what more could you possibly want?
Of course! How could we forget? Speed.
Just when you thought these machines couldn't get any better, they're also lightning-fast. With print speeds as fast as 70 pages per minute, HP's range of PageWide printers are much faster than their laser competitors, making them ideal for those in a hurry.
At Printerbase, we stock a range of HP PageWide printers, but our most popular model, and one of our overall best-sellers is the fantastic HP PageWide 477DW…
HP PageWide 477DW
A4 Colour Inkjet Multifunction Printer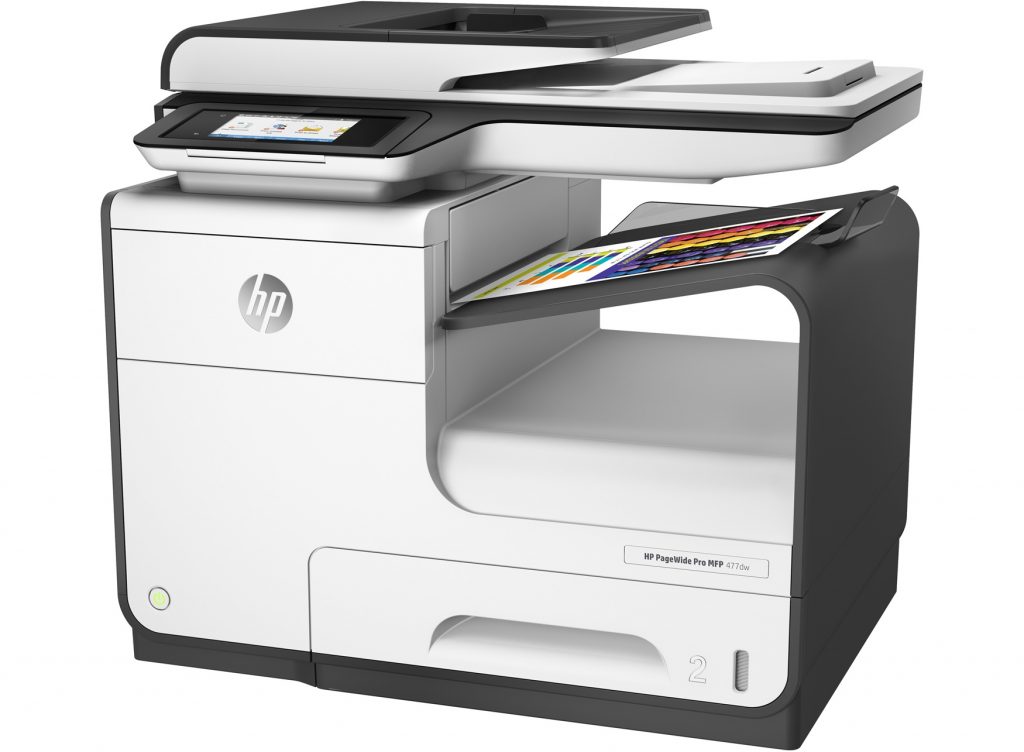 Claim £130 Cashback
Buy & Try for 90 Days
P@YS Subscription Service Available
Complete with HP's exclusive PageWide technology for stunning prints that span the full width of the page
Print more pages and replace cartridges less often with Original HP PageWide high-yield cartridges
10.9cm LCD touchscreen for simple navigation
Incredible print speeds of up to 55 pages per minute
Best-in-class security and management features
£279.00 ex VAT
£334.80 inc VAT