With the number of benefits to Lexmark printers, you would reasonably think they're the most expensive printers on the market. That's wrong. Lexmark is becoming renowned for having more affordable printers, without sacrificing on print quality.
Here are four benefits to show why every office needs Lexmark.
Lexmark Four Year Warranty
Lexmark continues to offer ongoing support, outmatching most competition with 4-year warranty support across a selected range of printers. If any issues are unable to be resolved remotely then Lexmark will arrange an Engineer to be sent out on site, or provide guidance to return to base. Which are usually complete within seven days.
What does Lexmark ask for in return for this fantastic cover? Stick to using their supplies and register your printer on the Lexmark website, to ensure smooth, safe printing throughout the Printers lifespan.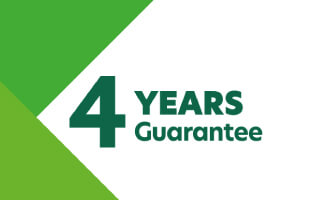 Cheap, Affordable Printers, With All The Bells And Whistles
One could think "With all these great Lexmark benefits, surely these printers must be expensive!" Lexmark has some of the most affordable small office printers on the market. At the time of writing a basic Mono printer is under £100* incl. VAT. Do you require colour, a model can be yours, below £140* incl. VAT But, making a printer so cheap would that affect the quality and the features? No. Lexmark has made its Go range of printers with features at the forefront, who has a Sub £100* Laser Printer with Duplex AND Wifi? Lexmark.
Or an award-winning colour printer for the same price as AirPods? Lexmark.
*Prices accurate as of November 2020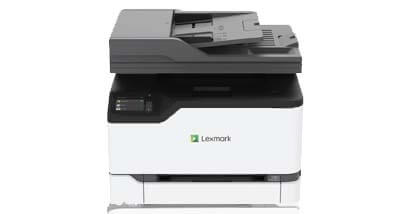 LCCP "Lexmark Collection and Recycling "
Did you know Lexmark are the most eco-friendly printer brand? The Lexmark Return Program is a free recycling initiative aimed at Lexmark printers and empty toners.
All it takes is four simple steps;
Head to the Return Program page
Select a "Postal Box" or an individual carrier
Sign up for "Collected by Lexmark"
Arrange Eco-Friendly disposal
With their well known "Return Program" system to be used on empty cartridges and even on printers! With the bonus of a clean and easy to use website. Lexmark offers a free recycling "Eco box"  and being a WEEE authorised recycling settings ensures a clean collection and return.

It's easy to see why Lexmark has been named one of Corporate Responsibility Magazine's 100 Best Corporate Citizens for excellence in both environmental and human rights
BLI Award For "Outstanding Colour Offerings"
Thanks to a compact and user-friendly range of devices. Lexmark is establishing a strong foothold on all fronts whether it's home or business based printing.  Having small footprints but holding a lot of brilliant output quality for perfect pictures and crisp text makes the new "Go Series" of printers ideal for any workspace.
"Lexmark's compact, user-friendly devices are great fits for any small workgroup looking for a colour printer or MFP they can count on for reliability and high-quality output"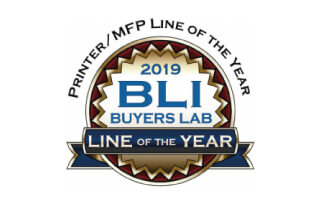 Need Help or More Information ?
If you need any further help or more information, reach out to us by leaving a comment below or through one of the many ways on our Contact Us page. Alternatively you can contact us by Phone on 0800 170 7234 and 0161 308 5800 or by Live Chat on our main Website Monday to Friday and our team will be happy to help or answer with any questions you might have. You can also find all the various ways to connect with Us at the bottom of this page. Please share this post if you found it helpful.