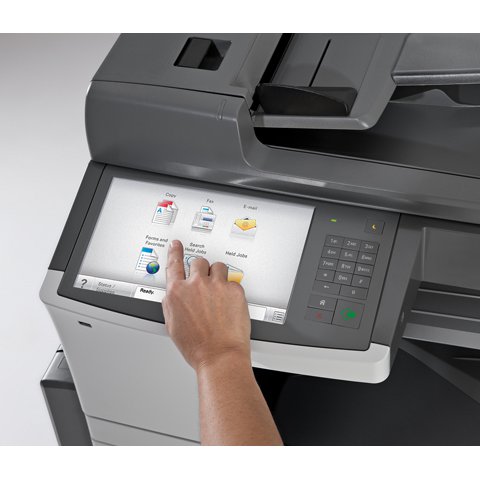 Lexmark have been recognised as an industry leader in both managed print and document services by a report from IDC MarketScape.
IDC MarketScape, who are a leading IT market research and advisory firm, provide an overview of information and communications technology products in a variety of markets, with their rigorous testing giving users a better understanding of the strengths and weaknesses.
In the 2014 MPDS IDC MarketScape report, the strategies and current capabilities of companies providing managed print and document services were analysed, with IDC coming to the conclusion that Lexmark is a 'leader' within the industry.
"Among the vendors we evaluated, Lexmark has the longest history of providing specific horizontal and vertical business solutions, backed by a vertically-aligned organization, a mature global infrastructure, and a focus on execution excellence," IDC wrote in this year's report. "Lexmark continues to make strategic acquisitions to augment its strong software portfolio."
"Lexmark's solution catalog has the most depth of all of the vendors we evaluated."
The report also went on to state that Lexmark differentiates its offerings from competitors in a number of ways including: broad technology ownership, deep industry expertise, global capabilities and customer intimacy.
"Lexmark owns a broad technology portfolio for MPS and MDS including content, capture, process, search, services, software and hardware," said Holly Muscolino, Research Vice President, IDC, Document Solutions.
"Lexmark's unique portfolio of products and services, and our highly focused customer-centric approach, have resulted in MPS growth rates exceeding the industry average as we help our customers better manage their paper-based and digital content," said Mathias Militizer, general manager, Lexmark. "We are honoured to again be named a leader in Managed Print and Document Services from IDC.
"Such accolades, combined with our relentless push to exceed customer expectations, have helped Lexmark obtain an exceptional renewal rate for MPS services across markets and industry segments around the globe."