GDPR has become a massive headache for a wide-reaching range of industries and with the GDPR deadline looming in May, now is the perfect opportunity to get ahead of the game and make sure you're ready, and Fujitsu scanners are the perfect answer. With severe fines and penalties coming into effect if the criteria are not met, you should absolutely be making sure you're compliant come May and below you can find some GDPR questions to answer.
The below models are the perfect way to start making sure your office is GDPR compliant.
Fujitsu ScanSnap iX500
A4 Sheetfed Scanner
FREE Carry Case or 3 Year Warranty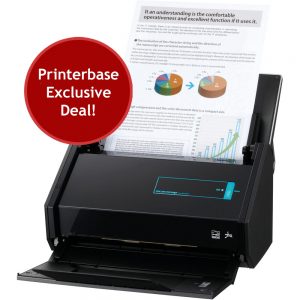 Fujitsu iX100
A4 Sheetfed Scanner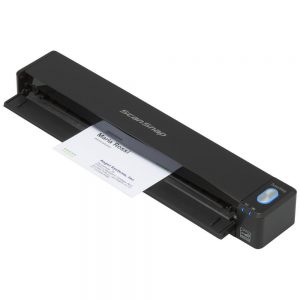 Fujitsu fi-7160
A4 Sheetfed Scanner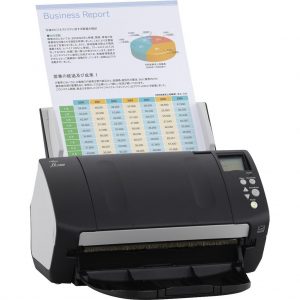 GDPR – How Can Fujitsu Help?
By the time May comes around, you'll need to have established GDPR-compliant policies that allow the effective processing of personal data and Fujitsu scanners could be the answer. An expert from Fujitsu explains why not only Fujitsu scanners can be more than just help for GDPR but also what the 7 key questions you must answer are when thinking about GDPR compliance.
7 Key GDPR Questions to Answer
Right to access – can you find all the data you hold on an individual?
Retention periods – do you know how long you can lawfully hold the data for?
Data erasure – are you confident that the right of an individual to 'be forgotten' can be met – and that every single trace can be removed?
Privacy by design – are you building-in security steps from the outset?
Security – how many copies of your documents exist?
Consent – do you have consent to hold the data and how will you use it?
Audit trails – GDPR is not just about being compliant – it's about proving it in a court of law – can you confidently prove your processes are lawful?
Benefits of a Fujitsu Scanner
– Better organised data, all stored in one place
– Increased storage capabilities with the cloud
– Quicker find and retrieval of files
– Ability to manage data more effectively
– Easier to share information/files between colleagues and across office locations
– Increased efficiency/time-savings for admin staff
– Increased office space with less physical filing
– Greater security of data