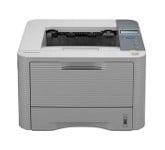 We'd like to introduce you to one of Printerbase's Best Buys – the Samsung ML-3710ND A4 Mono Laser Printer.
An ideal mono printer for your business, the ML-3710ND is durable and comes with great running costs. This reliable machine is built to last, has cheap running costs and boasts print speeds of 35 pages per minute.
Now, with Printerbase, you can get a discount of £60 on the ML-3710ND, as well as £70 cashback from Samsung and FREE five-year on-site warranty – that isn't a deal you want to miss out on!
However, if you think that you need extra paper capacity with your ML-3710ND, then we also have the Half-Price Paper Tray Bundle package, which includes a 520-sheet paper tray for the machine.  This also includes the £70 cashback and FREE five-year warranty, too – so, the decision is yours!
Get the Samsung ML-3710ND HERE!