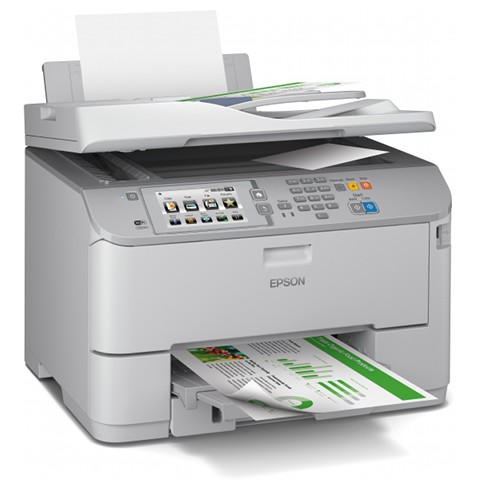 As part of its new approach to business printing, the Epson WorkForce Pro 5000 series of single and multifunction printers have been introduced.
The Epson WorkForce Pro 5000 series is designed to offer high quality output, durability, and cost and energy efficiency for all sized businesses.
This range of business printers is the first to feature Epson's PrecisionCore printhead technology, a next-generation inkjet printing technology that delivers high-speed solutions for commercial, industrial and office printing.
"PrecisionCore offers a leap forward in printing performance," says Kelvin Reynolds, General Manager at Epson. "We continue to deliver outstanding quality thanks to superior dot control, and have now introduced a new and original system to ensure reliability.
"Together with our new PrecisionCore technology, the new Epson WorkForce Pro 5000 series offers small, medium and large businesses a new approach to printing based on choice, performance, economy and ecology.
"We have responded to users' demands for high-quality, reliable, functional, high-performance and cost-effective products, which this new printer series will deliver."
The Epson WorkForce Pro 5000 series includes four models: the Epson WF-5690DWF, Epson WF-5190DW, Epson WF-5620DWF and the Epson WF-5110DW. These printers have all been designed to cut costs and reduce environmental impact, and are suitable for small and medium offices, as well as large enterprises and public organisations.
Check out the rest of our Epson WorkForce Printers here!