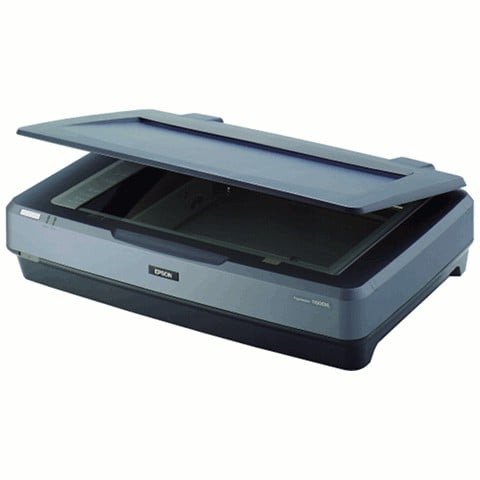 We all know that the office can get quite untidy at times and there's no doubt that we'll all be involved in a spring clean soon enough.
Throw away those unneeded scraps of paper, clear the desktops and empty the draws – it'll all get done, but what about your equipment?  Often, devices that are out of sight, such as Scanners, are forgotten about.  They need cleaning, too, though!
Obviously, they are not something that needs to be cleaned frequently, but it's always worth bearing them in mind when the spring clean comes around.  After all, it could even affect the quality of the device itself, with some users noticing blotches on scans from time to time due to lack of cleaning.
How do you clean you Scanner?  A question that we're happy to answer…
Flatbed Scanners:
Use a dry microfibre or a lint-free cloth that has been moistened – not wet! – with water or a mild glass cleaner.  It's important not to use any harsh cleaners with ammonia or isopropyl alcohol, for example, as they will leave streaks on your machine.  Also, any cleaners with abrasives, acetone, benzene, or carbon tetrachloride can damage the glass on your Scanner – so, make sure you choose carefully!
Sheet-fed Scanners: 
These devices can actually be vacuumed – gently, of course – to remove paper lint.  There is also the option of using scanner-cleaning sheets, which run straight through your machine.  Some of these products require you to moisten the sheet with a cleaning liquid, leaving the Scanner spotless!
On some high-end Sheet-fed Scanners, you can replace the slipping rollers to freshen up the devices, though, to clean the others, simply wipe the rollers with a cloth soaked in clear, pure rubbing alcohol.  If you can reach the scanning elements, clean them with a microfibre cloth, as using compressed gas might leave a slight residue.