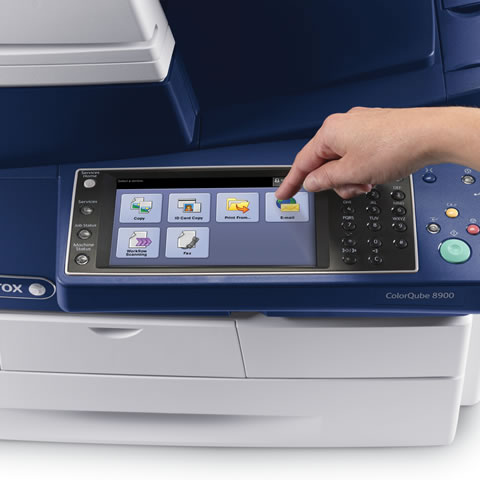 Xerox Multifunction Printers have been recognised as key area for Xerox, leading to the company being named as an established market leader for printing and copying, according to the IDC MarketScape 2013 Smart MFP report.
This is the second successive year that Xerox has been given the prestigious title from IDC Marketscape, who provide an overview of the competitive fitness of IT, telecommunications, or industry-specific suppliers in a given market, as they continue to grow and develop their print technology.
According to the report, the most significant development was the introduction of the ConnectKey technology platform for Xerox Multifunction Printers.
ConnectKey is a software system embedded in Xerox Multifunction Printers and a set of solutions that responds to an increasingly mobile workforce and the need for more advanced IT security across connected devices.
Features include the ability to scan and upload documents to cloud storage, send business-critical documents directly into workflow processes and print securely and easily from any mobile device.
"Xerox's portfolio, particularly ConnectKey, is a testament to the essential role MFPs play in today's business environment," said Keith Kmetz, vice president, IDC's Imaging, Printing, and Document Solutions Programs.
"This is significant as Xerox has been recognised as a leader in the managed print and document services market, and its smart MFPs play an integral role in the delivery of these services."
"Our clients needed a solution to the high cost and inefficient processes associated with managing their printing capabilities. ConnectKey is their answer and recognition in the IDC MarketScape report is a great proof point," said Douraid Zaghouani, president, Channel Partner Operations, Xerox.