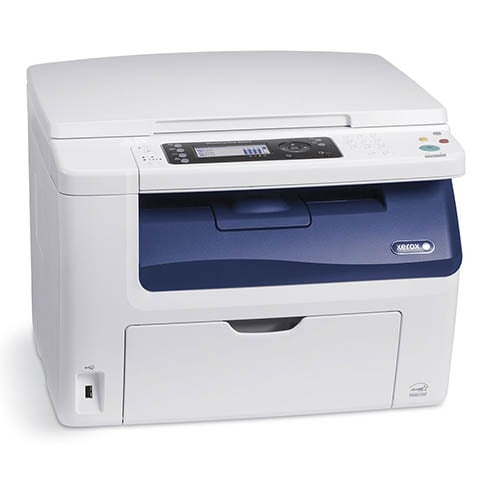 Do you feel that you need something more from the current print setup at home or in the office?  If so, then why not consider an all-in-one device such as the Xerox WorkCentre 6025 Colour MFP?
You may think that a colour multifunction printer is either too expensive or too large for a home or small office, but this certainly isn't the case with the Xerox WorkCentre 6025; the most compact colour MFP from Xerox.
We have put together a video review of the Wi-Fi-ready Xerox WorkCentre 6025, highlighting the capabilities of this space-saving, feature-packed machine.
The Xerox WorkCentre 6025 offers print, copy and scan capabilities, along with scan-to network and e-mail features, combining a number of office machines into one compact device that cuts costs and increase productivity.
The print quality on the Xerox WorkCentre 6025 is impressive, too, with a Hi-Q LED print engine and PANTONE colour calibrated simulations delivering exceptional colours and sharp text with each print.
You can print on a wide range of media with the Xerox WorkCentre 6025, as it handles paper stock up to A4 in size and 163 gsm in weight.
Also, as it comes with Wi-Fi Direct, Apple AirPrint and Xerox PrintBack support, along with the ability to print directly from a USB, the Xerox WorkCentre is a flexible option that makes printing from mobiles and tablets simple.
Check out our review of the Xerox WorkCentre 6025 Colour Multifunction Printer below: