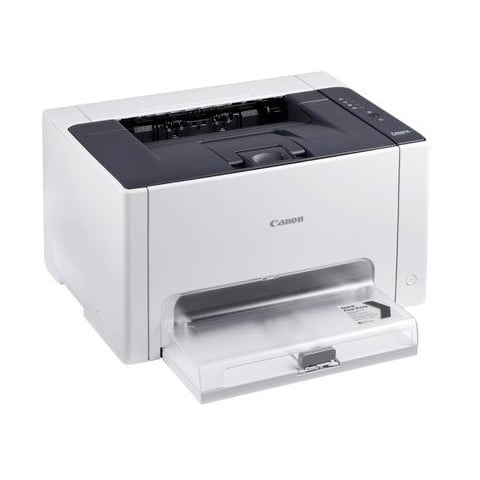 If you're looking to make the jump from an inkjet printer to a laser device in your home or small office, then the Canon i-SENSYS LBP7010C Colour Laser Printer may be the ideal choice.
To highlight just why the Canon i-SENSYS LBP7010C is the perfect entry-level laser printer, we have put together a video review to take a look at its capabilities.
First of all, the Canon i-SENSYS LBP7010C comes is compact and well-designed, so even in the smallest of offices, you should be find with this device on your desktop.  It's the smallest colour laser printer available from Canon, so it's a million miles away from the idea of huge, bulky laser printers.
Considering its low price, the Canon i-SENSYS LBP7010C is a very impressive performer, delivering outstanding colour prints at ample speeds for the home office.
Also, this Canon i-SENSYS printer comes with Quick First Print technology, so you won't be waiting around for the device to warm up.
The Canon i-SENSYS LBP7010C is a cost-effective choice, too, with only 1.1W power consumption in sleep mode giving you unrivalled energy efficiency.
Space-saving, impressive performance and easy to use – add the laser print quality of the Canon i-SENSYS LBP70120C to your home or office.
Check out our video review of the Canon i-SENSYS LBP7010C Colour Laser Printer below: