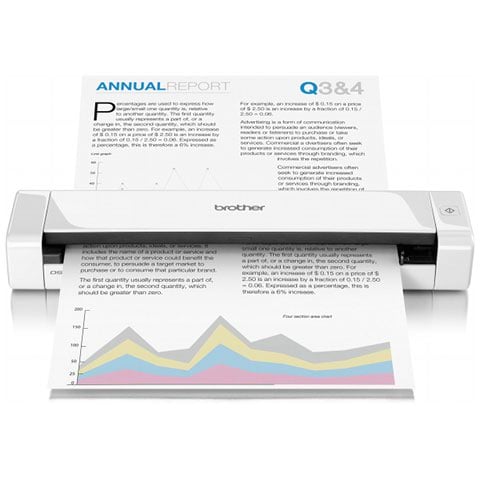 A portable scanner can be a handy addition to a business, particularly if your employees are working on the road or remotely on a regular basis.  With that mind, we've put together a video review of the Brother DS-720D Mobile Scanner – could this device be the perfect choice for on-the-go scanning?
We believe the Brother DS-720D to be a great solution for professionals needing the ability to scan important documents while out of the office.
This Brother scanner captures the likes of business documents, business cards and receipts in high quality with ease.  Able to scan two-sided, colour and mono documents, the Brother DS-720D can convert any hard copy into a digital file with its simple 'one-touch' scanning.
Once you have scanned your documents on the Brother DS-720D, you can scan to e-mail, OCR, file, app, printer, shared folders, FTP, cloud and SharePoint, as well as into a word processing application, such as Microsoft Word, for instant editing.
Also, as the Brother DS-720D is compact and light, it's easy to carry around or even have on a small desk.
Plus, as it comes with a rechargeable Lithium-Ion battery, you'll never have to worry about being without your scanner.
Check out our review of the Brother DS-720D below: