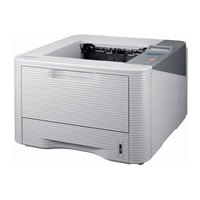 Mono laser printers can become a vital machine to offices of any size – the need for reliable, quality prints is always there.
Whether it is to print out letters, invoices or any other type of business documents, businesses are always on the lookout for a productive printer – particularly if it comes at a great price.
The Samsung ML-3710ND Mono Laser Printer is one option that falls into these categories – offering professional-quality, while coming as part of a incredible deal.
With Printerbase, you can get a huge £62 off the original price, £70 cashback from Samsung and a FREE five-year warranty, too!
Check out our review below to see if the ML-3710ND is the right printer for you: