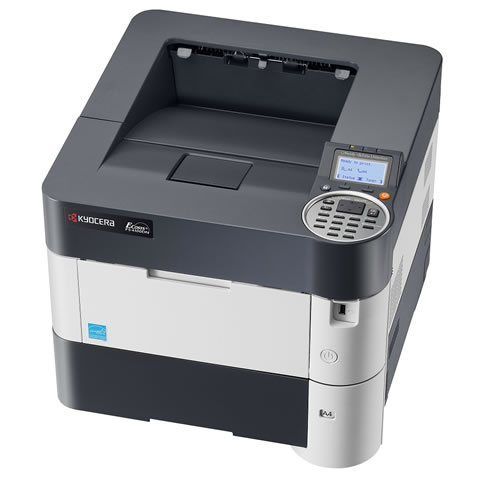 A consistent, professional performance, with an outstanding quality of print – that's what every business wants from their print setup and the Kyocera FS-4100DN Mono Laser Printer is a device that certainly delivers in those areas.
The Kyocera FS-4100DN really is the ideal addition to any office with a busy, fast-paced workgroup, particularly as it packs impressive speeds of 45 pages per minute.  Productivity is sure to improve, as there will be no more waiting by the printer for your documents – the business will keep moving!
It's not just about the speeds, though, as the Kyocera FS-4100DN gives you an exceptional quality of print that's sharp, accurate and consistent, which is exactly what you need for your business to maintain professional standards.
The Kyocera FS-4100DN is packed full of handy features, too – such as two-sided printing, direct printing from USB and a private print function, as well as paper-handling capabilities up to 2,500 sheets.
As well as a fantastic performance, the Kyocera FS-4100DN gives you incredibly low running costs – so, you can save money for your business through your print setup.
Check out our Kyocera FS-4100DN overview below: