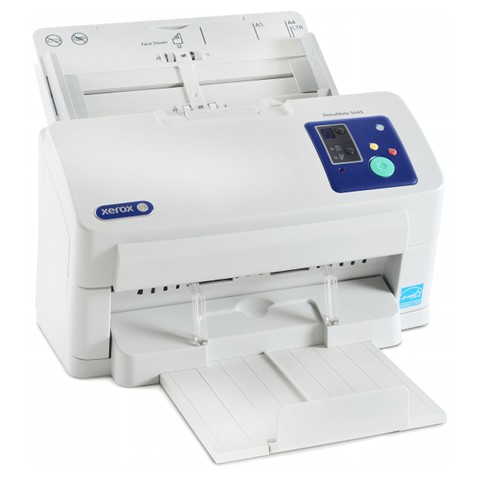 Each year, the analysts at PCMag.com review and rate over 2,000 products – compiling the best in technology.
The judges, using industry-standard benchmarks and several stringent tests that are developed in-house, get quantifiable, reliable and reproducible results that help you decide on what is the best product for you.
As part of the 2013 list, the Xerox DocuMate 5445 was named the Best Small Office Document Scanner – a distinction that comes after winning the Editor's Choice Award in February and being named one of the Ten Best Scanners in July.
According to the review from PCMag.com, "the highly capable Xerox DocuMate 5445 desktop scanner delivers fast speed with duplex (two-sided) scanning, an assortment of world class software, and features such as a 75-sheet automatic document feeder (ADF).
"Its balance of speed, input capacity, duty cycle, and price, along with its well-chosen set of application programs and capable scan utility make the Xerox DocuMate 5445 an excellent choice for moderately heavy-duty use in a small office or workgroup."
John Capurso, president and CEO at Visioneer, a Xerox licensing partner, spoke about the product's success in 2013: "The Editor's Choice Award won earlier this year is a wonderful compliment to our product and engineering team, but to be chosen the 'winner amongst the winners' is truly the best honor we could hope for"