The new Kodak Hero range are now available with four models to choose from: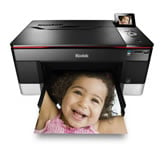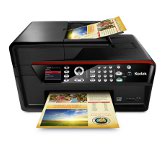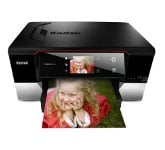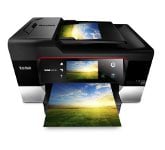 Here's a brief summary of the differences:
Model
Fax
Print Speed
Mono/Colour
Network
Wi-Fi
ADF
Separate
Photo Tray
Colour LCD
Display
Hero 5.1
No
8ipm/6ipm
No
Yes
No
No
6.1cm
Hero 6.1
Yes
8.5ipm/5.5ipm
Yes
Yes
Duplex
No
6.1cm
Hero 7.1
No
8.5ipm/5.5ipm
No
Yes
No
Yes
8.9cm
Hero 9.1
Yes
8.5ipm/5.5ipm
Yes
Yes
Simplex
Yes
10.9cm
Looking at the specs above you'll notice that only the Kodak Hero 6.1 model features a duplex ADF (automatic document feeder), which means for an office user this is probably the model to opt for.
For more in depth specs please follow the links above. Alternatively, if you would like further help, please call our sales team on 0800 170 7234.