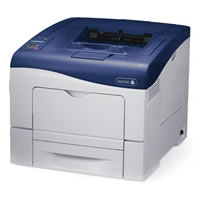 It is always difficult for any small office with heavy duty print needs to find a machine that can handle the demands of their workgroup – though the Xerox Phaser 6600 may put an end to the search.
ITProPortal put the colour laser printer through its paces and saw that it was certainly a machine with high standards – giving it a fantastic 4 star rating!
They said: "Given that it also boasts on par or better output quality across the board, including photos, and the 6600/DN is a particularly good fit if you need a colour laser to print a lot of pages, and you also need the output to look good."
It wasn't just the print quality that received praise, with its paper handling also mentioned as a particular strong point as it comes with "a 550-sheet drawer, 150-sheet multipurpose tray, and duplexer (for two-sided printing) as standard. The 550-sheet drawer is a particularly nice touch, since it lets you refill the drawer with an entire ream of paper even before it's fully empty. And if you require still more capacity, you can add a second 550-sheet drawer for a total 1,250 sheets."
ITProPortal went on to claim that "the Xerox Phaser 6600/DN can be an excellent fit for a small office or workgroup that needs a heavy duty workhorse which provides high quality output."
With Printerbase, you can now get the Xerox Phaser 6600DN with a huge £114 off the orginal price, with the Xerox Phaser 6600N now just £199.  Not only that, but you can get £75 cashback on both machines!
Click the banner below for more information: