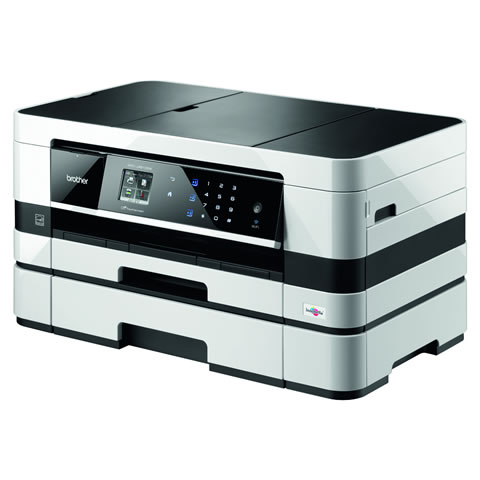 When it comes to searching for the perfect home printer, it can be quite confusing as you compare the various pros and cons.  However, here at Printerbase, we believes it's best to keep it simple at first – make sure it's consistent in quality, reliable and, of course, cost-effective.
From there, you can take a look at other features and make a decision on what you may need.  It's always helpful to read the recommendations – and the Brother MFC-J4610DW Multifunction Printer has been given a high rating by Time Magazine.
In their brief review of the Brother MFC-J4610DW, Time described the printer as a "household prodigy" and went on to say: "Technically marketed as a small business choice, the Brother MFC-J4610DW is a sneakily good pick for your house.
"It's got almost all the capabilities of an efficient company printer at a price point friendly to consumers.
"Snap it up today as a family device, then turn it into your office printer once you finally start that homemade ice cream business you've always dreamed about."
We have to agree with Time on this one – the Brother MFC-J4610DW is a seriously impressive printer, with its print, copy, scan and fax capabilities.  The Brother multifunction printer pairs innovative clever design with modern technology to deliver one of the smallest inkjet multifunction printers to offer A3 printing.
The ability to feed A4 paper in landscape format results in a much more compact machine, while automatic two–sided printing (up to A4) and high yield ink cartridges give you a lower cost per page.  Not only that, but the Brother MFC–J4610DW makes it easy to share, too – with wireless network capabilities; you can print straight from your smartphone or tablet device.
Currently, you can get over £85 OFF this fantastic all-in-one printer – while stocks last!
You can get the Brother MFC-J4610DW Multifunction Printer HERE!